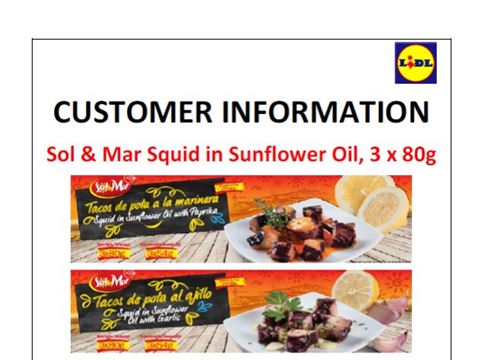 Lidl has recalled two of its Sol & Mar squid SKUs amid safety fears after a salt compound known as struvite was found in some cans.

The affected products are the brand's Squid in Sunflower Oil with Paprika and Squid in Sunflower Oil with Garlic (3x80g), both with a best before date of 31 December 2023.

A Lidl recall notice said struvite was a naturally occurring crystal that could be mistaken for glass.

They form during the production process of canned fish, but as they may cause injury, Lidl said the product should not be consumed, and should instead be returned to Lidl stores for a full refund.

Other Sol & Mar products were not affected by the recall, Lidl said.