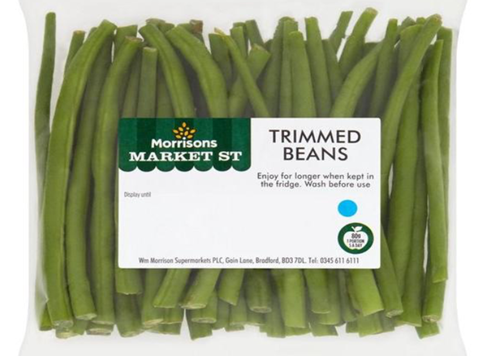 Morrisons has recalled batches of its trimmed green beans after two consumers claimed to have found needles inside packs of the veg.

The retailer has launched an investigation into the incidents, and has recalled all of its 170g packs of trimmed beans with display until dates of 22, 23 and 24 April. Morrisons has urged consumers not to eat the product, but to return it to their nearest store for a refund.

The two separate reports of metal contamination came from Glasgow and Manchester, claimed a report in The Sun newspaper.

"We have been made aware of two incidents involving metal being found in two packets of green beans," said a spokesman for Morrisons.

"The health and safety of our customers is our top priority, so as a precaution we are recalling the products and are continuing with our investigation. The relevant authorities have been informed and we are also talking to the two customers."

The retailer said it would not disclose the country of origin of the beans while the investigation is ongoing.