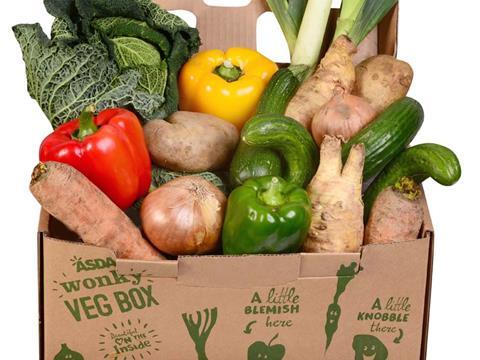 More than 50 million tonnes of fresh fruit & vegetables is being discarded across Europe every year for aesthetic reasons, according to a shocking report by scientists at the University of Edinburgh.

The study claimed as much as 4.5 million tonnes of food in the UK was being wasted because food did not come up to artificial specifications. It blamed the waste on the domination of supermarket buying power in the food system.

Researchers found despite the recent launch of so called "wonky" or "ugly" fruit & veg ranges in supermarkets, produce was being routinely ploughed back into fields, or sent to landfill or anaerobic digestion.

The report claimed the structural power of the supermarkets was a key factor in a food waste scandal that in some cases saw entire harvests ploughed back into the ground.
Producers interviewed by the researchers complained that supermarkets "held all the cards".

Supermarkets were praised for the recent growth of fruit & veg ranges such as Asda's 'Wonky Veg' and Tesco's 'Perfectly Imperfect', but the report urged the industry to go further.

It also said Brexit could provide an opportunity for the UK government to reduce the amount of food being wasted by scrapping EU marketing regulations that were also a contributing factor to the crisis.

However, the grim figures on food waste follow a report by Wrap in November that also suggested huge proportions of UK farmers' crops were being routinely ploughed back into fields, driven in large part by cosmetic standards imposed by retailers.

Lindsay Boswell, chief executive of FareShare, said while wonky veg ranges were going some way towards tackling the issue, there needed to be a cheaper way for companies to get their surplus food to charities so it did not get sent to landfill or turned into animal feed or energy.

"Removing the cost barriers, which include the cost of transportation, safe handling and storage of food, as well as the management time and resources to keep it edible within its lifespan, would mean that hundreds of millions of meals could go to those in need, rather than to waste," he said.