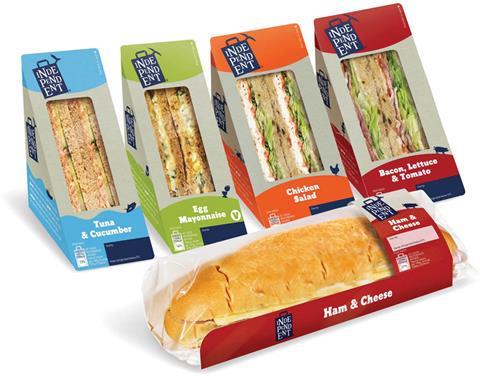 New government guidance announced this week could see an additional 2,000 tonnes of prepared sandwiches - that would previously have been destroyed - redistributed to charities, according to the British Sandwich & Food to Go Association (BSA).
Changes to the way in which EU regulations are interpreted will now allow retailers and manufacturers to relabel and redistribute sandwiches past their use-by date if they are still safe to eat.
The change came after BSA questioned Defra and the FSA about the previous interpretation of the EU Food Information Regulations on food labelling. It allows retailers to relabel short shelf-life chilled foods for donation to charities provided the retailer has sufficient safety protocols.
"Retailers and charities will now need to establish the practical means to deliver surplus foods to those who need them," said BSA director Jim Winship. They must also be "confident of their safety by undertaking appropriate microbial shelf-life testing."
The agreement should set an example to others of the value of collaboration in fighting food waste, said Wrap head of food and drink Dr David Moon. "Preventing waste should always come first, but where surplus does occur, redistribution needs to be the priority. This work by the BSA, FSA and Defra is an excellent example of how collaboration can remove barriers and make this happen." While this agreement relates only to sandwiches and food-to-go products, the implications of the agreement could be much wider across the food industry, the BSA added, allowing guidance to be applied across other categories that employ use-by dates, with particular benefits to be gained in the chilled supply chain.