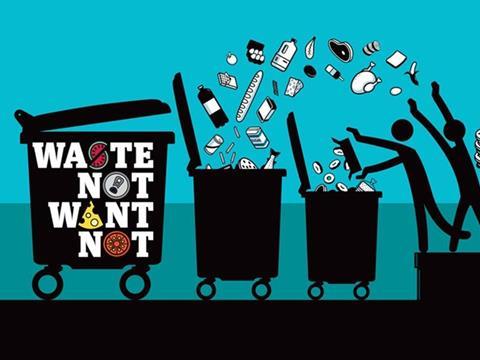 Registration is now open for The Grocer's first ever webinar.

Bringing together top industry experts from retail, manufacturing and charity, The Grocer is offering readers the chance to sign up to this 60-minute video webinar free and quiz our panellists on their plans to fight food waste.

Building on the momentum of our major Waste Not Want Not campaign, the 'What can YOU do for food waste?' webinar will air at 11am on 22 February.

Chaired by The Grocer editor Adam Leyland the panel will be made up of Charlotte Carroll, director of sustainable business at Unilever, Mark Little, head of food sustainability, sourcing and waste policy at Tesco, Lindsay Boswell, CEO of FareShare UK and Tom Rumboll, commercial director at Company Shop, all debating the causes and solutions to the 1.7 million tonnes of food wasted in UK manufacturing each year.

"This is a unique opportunity to grill some of the biggest names in food and drink on undoubtedly the industry's biggest challenge," said Adam Leyland. "Let us know your burning questions for our panel and we'll aim to get through as many as we can."

Register ahead of 1 February for the best chance to have your question submitted, either by adding it to the form when you register, tweeting us at #wastewebinar or emailing wastenotwantnot@thegrocer.co.uk.

Alternatively add a question to the live chat box on the day and we'll follow up on as many as we can with the panellists.
● Join The Grocer's free video waste webinar by registering here