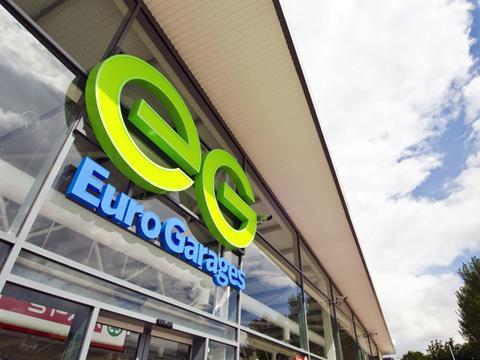 Euro Garages plans to add another 75 Subway concessions to the forecourt operator's stores by the end of next year.
Euro Garages added a 450 sq ft Subway concession to its Holtspur service station site in Beaconsfield, Buckinghamshire, last Friday.
The launch marked Euro Garages' 100th Subway concession - more than a year ahead of schedule.
Achieving the 100-store milestone was testament to the company's investment, people, capital and systems, said Euro Garages operations manager Ahmed Kazi.
"We look forward to growing our estate even further in 2016 as we work towards our target of 175 Subway stores across our sites by the end of next year," he said.
The partnership was going "from strength to strength" said Greg Madigan, area development manager for Subway in the UK and Ireland.
The forecourt and convenience sector was "a key area of growth" for the Subway brand. And the simple operations involved in running a Subway franchise and the convenience offer made it a perfect fit for these types of location.
The partnership allowed for "a collaborative approach" that delivered a flexible business model, increased footfall, ongoing marketing support, sustainable sales and excellent business growth opportunities" Madigan added.
The news comes just weeks after Euro Garages, which owns and operates more than 360 forecourt sites across the UK, secured the backing of European Forecourt Retail Group owner TDR capital in a deal that valued the business at £1.3bn.
It bought 172 new petrol sites, including 104 Esso garages in the South East and a further 68 Shell properties, earlier this year.
Subway has more than 2,000 outlets in the UK and Ireland - more than 500 of them in non-traditional locations such as on forecourts or within convenience stores.