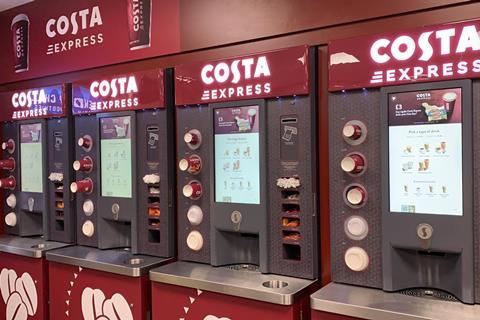 Motor Fuel Group is claiming to be the first retailer to deliver Costa Express via the Uber Eats app.
The product range can already be found in the majority of MFG forecourts but has been extended to home delivery starting 1 June.
These include "favourites" such as mocha, latte, hot chocolate and cappuccino.
"MFG are delighted to be the first official retailer to launch a Costa Express offer on to our Uber Eats platform across over 550 of our branded sites nationally," said MFG MD of retail Steve Fox.
"We pride ourselves on not only serving the motorist but also on being a leading convenience retailer and this is a great way for us to meet consumer needs by adding hot coffee to the Uber Eats basket."
Last month, MFG partnered with Pret a Manger in a move that will see the brand featured on a forecourt for the first time.