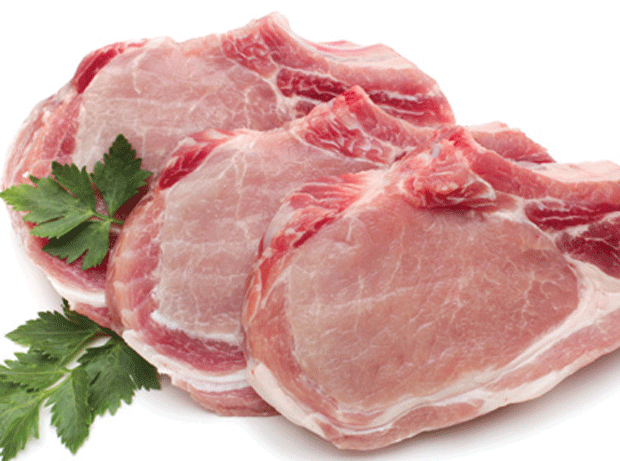 Cranswick has reported strong sales of fresh pork and bacon during the first half of its financial year, but warned profitability is under pressure from record pig prices and higher-than-expected start-up costs for its new pastry facility.
In a trading statement this morning, the pork processor said total sales for the six months to 30 September were up 15% year on year, with underlying turnover up by 13% on the same period in 2012. Fresh pork and bacon had performed especially well, it said, adding "the attractiveness, versatility and low relative price of pork to other proteins remain key to this positive trend".
Despite its strong sales performance, however, operating profits for the first half were expected to be flat on last year, Cranswick said, citing soaring pig prices as a key factor as well as start-up costs at its new pastry factory in Malton, which had turned out higher than anticipated.
Read this
A pork chop labelled as 'British' and bought in a Tesco Express has failed a provenance test. Was this a one-off, or a symptom of a wider problem?
"Ongoing efficiency improvements and the strong volumes being processed through the group's facilities provided some mitigation, but the extent of and time lag in recovering these higher input costs, together with the pastry start-up costs, are expected to result in operating profits for the first half of the year being broadly similar to those of the corresponding period last year," Cranswick said.
UK pig prices were likely to stay at "historical highs at least through to the end of the calendar year," the company added, and its full-year profitability would depend largely on its ability to mitigate these costs "through further operating efficiencies and the outcome of ongoing discussions with customers".
At present, full-year operating profits were expected to be roughly in line with those seen last year, Cranswick said.
Net borrowings were down quarter-on-quarter and up only slightly on last year, the company said, stressing it remained in a strong financial position and had committed, unsecured facilities of £100m, "which provides generous headroom going forward".
Reaction
In response to today's trading update, Investec downgraded its expectations for Cranswick's full-year profit before tax by 7% to £49.4m, but said its forecasts beyond that were unchanged as margins were likely to have normalised by then and the company would not be affected by any more pastry start-up costs. Its 'buy' recommendation for Cranswick stock also remains in place.
The broker highlighted Cranswick's track record in carving out premium positions with high-end products such as air-dried bacon and gourmet sausages, and said it expected the company to be similarly successful in the premium pastry sector through its new Malton plant. The higher start-up costs were "largely due to operational issues – building factory efficiencies have taken longer than expected – so there is no issue with revenue, which is building as anticipated and should benefit from new launch in Q3", Investec added.
"In a UK grocery market struggling to consistently deliver growth above the 2-3% range, Cranswick has once again delivered material out-performance"

Shore Capital
House broker Shore Capital also lowered its expectations for full-year profits but, like Investec, said it remained confident in Cranswick's prospects. "In a UK grocery market struggling to consistently deliver growth above the 2-3% range (and in numerous periods trading below that level), Cranswick has once again delivered material out-performance," it added. "In the medium to long term, we continue to believe the prospects for Cranswick remain very bright, with pork gaining in popularity and retaining strong relative price credentials, whilst an excellent management team operate an industry-leading manufacturing infrastructure. Indeed, we see Cranswick as a best-in-class operator."
Meanwhile, N+1 Singer struck a more negative tone, saying Cranswick's trading update was, in effect, a profit warning, and the extent of its margin fall had come as a "big surprise". "Despite the possibility of some recovery in [the second half of the year] on the back of positive pricing discussions, we feel there is a real possibility of a structural shift in [Cranswick's] margin dynamic going forward," it said, adding it had placed its forecasts and recommendation for Cranswick – currently a 'buy' – under review.
At the end of September, Cranswick made headlines when a supposedly British pork chop it supplied to Tesco turned out to have come from abroad following isotope tests conducted by Bpex for the BBC's You and Yours programme. Cranswick did not comment on the incident in its update today; at the time, it said the chop had been supplied through a third party, FA Gill, and that further tests had confirmed the robustness of Cranswick's traceability and labelling systems.