Frozen food is hotting up. A combination of time-poor millenials, savvy PR and the launch of more premium options has shaken up the market to deliver an extra £373.5m in sales. So which foods are contributing most to this frozen food revival, and why? Here's our list of the fastest-growing categories in percentage value.
1. Processed poultry (+17.9%)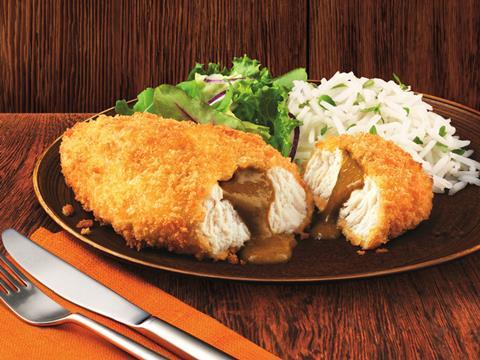 Once associated with Turkey Twizzlers, the processed poultry aisle has shaken up its image (and is unlikely to attract so much of Jamie Oliver's ire). Yes, there are still plenty of cheap and cheerful options for kids. One of these is Bernard Matthews Turkey-Mojis, turkey pieces in the shape of emojis that have helped the brand grow value by 17.7%. But there are also plenty of grown-up options in this £129.3m category. Birds Eye ran its £8m 'Winner, Winner, Birds Eye Chicken for Dinner' multimedia campaign in March with the aim of highlighting the quality of its produce. This activity was supported by the launch of more adventurous, distinctly grown-up flavours such as Katsu Curry, Mexican Nacho Crumb and Soy, Ginger & Garlic chicken chargrills.
2. Veg protein (+10.7%)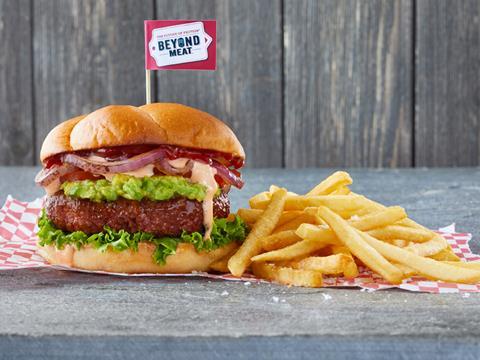 As plant-based fever hits the UK, the freezers haven't been immune. The £144.1m frozen veg protein market has been home to a number of innovative launches over the past year, including Linda McCartney's vegetarian beef roast dinner and range of vegetarian finger foods such as mini vegetarian beef wellingtons and cocktail sausages. And of course, there is the craze for 'bleeding' veggie burgers. Iceland unveiled its No Bull burger with soya bean and beetroot powder in April, and US burger Beyond Meat is set to make its hotly anticipated UK debut in July.
3. Red meat (+9.5%)
Perhaps surprisingly given the buzz around veggie options, red meat has also racked up some pretty impressive growth. In the past, consumers may have been dubious about buying their steaks and sausages from the freezer aisle. But it seems the message around the quality of frozen produce is finally getting through. High-end innovations have also been key to driving this growth. Iceland brought out luxury venison quarter pounders and Birds Eye has debuted some premium-looking Inspirations burgers with flavours such as mozzarella, sundried tomato and basil.
4. Ice cream (+8.5%)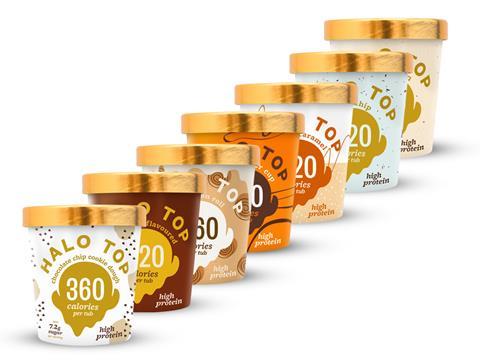 Another category to benefit from a Stateside influence is ice cream. The past year has seen many big-name, low-calorie US brands such as Halo Top make waves in the UK market, inspiring even Ben & Jerry's to launch its own healthier range. It's not all about low-cal, though. Häagen-Dazs increased its value by nearly a third after rebranding last year and bringing out new flavours such as Peanut Butter Crunch (inspired by the growth in peanut butter sales) plus new formats such as mini stick bars and mini cups.
5. Ready meals (+8%)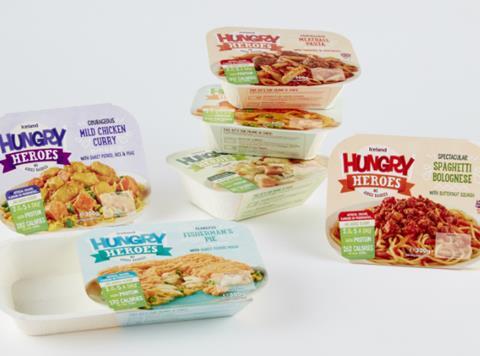 No longer a poor man's dinner, the frozen ready meal has gone all premium. A case in point is Iceland's Hungry Heroes brand. Targeting parents who may previously have baulked at the idea of serving their kids frozen ready meals, the range has no added sugar, no artificial colours and a high protein content. The three products – Pea and Chicken Nuggets, Macaroni Cheese with Sweet Potato & Cauliflower, and Spaghetti Bolognese with Butternut Squash – aim to put a healthier twist on childhood favourites. There is also demand for premium at the adult end, says Nik Basran, managing director of frozen world foods brand The Authentic Food Co. "Consumers are seeking out great-tasting convenience foods, resulting in premium frozen ready meals experiencing a 9.5% growth year on year."