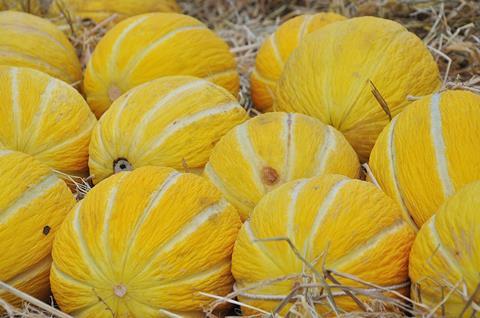 Fyffes has been expelled from the Ethical Trading Initiative, almost two years after it was suspended for alleged workers' rights abuses.
NGOs Banana Link and the International Union of Foodworkers (IUF) had made complaints about Fyffes' Suragroh business in Honduras dating back to March 2016. The groups alleged Fyffes had breached the ETI's code by refusing to respect workers' rights to join an independent trade union, known as freedom of association.
The accusations resulted in the ETI suspending the Ireland-based banana giant in May 2017. It upholded this decision in December the same year following an investigation.
During its suspension, the ETI said Fyffes had been encouraged to "develop and implement solutions to the aspects of the complaint that were upheld, namely the right of farm workers to be represented by a union of their choice". However, it found Fyffes was still "failing to resolve the substantive concerns raised" before taking the decision to terminate its membership.
Fyffes has 28 days to appeal the ruling, but told The Grocer it was yet to make a decision on whether to do so, and needed to first evaluate benefits of membership. Regardless, Fyffes director of corporate affairs Caoimhe Buckley said the company would continue to provide ETI Base Code training to all its employees.
Though "disappointed" by the decision, Fyffes said it disagreed with the ETI's assessment, claiming Sindicato de Trabajadores de la Agroindustria y Similares (STAS) – one of two groups seeking to represent workers on its Suragroh farm – was not recognised by Honduran law.
"STAS has claimed the exclusive right to bargain on behalf of workers," said Buckley.
"Fyffes' commitment to freedom of association requires us to recognise any union as a representative of its workers and will not exclude the legally constituted union from negotiations. We have written to STAS in good faith to resume negotiations in any way acceptable to both unions. We have had no response from STAS since we wrote to them on 31 January 2019."
On two other points raised by Banana Link and the IUF, Fyffes said the ETI had agreed it had taken "sufficient action" to satisfactorily address the issues.
Banana Link said it was "hugely disappointed" to see Fyffes expelled from the Initiative, lamenting the failure of mediation to resolve the matter.
'Banana Link will continue to press Fyffes to respect labour rights throughout its global supply chains and will continue, in solidarity with STAS, to ask that Fyffes adheres to the agreement it signed on 11 January 2019 to reinstate sacked union members and collectively bargain with STAS for better wages and conditions,' it said in a statement.