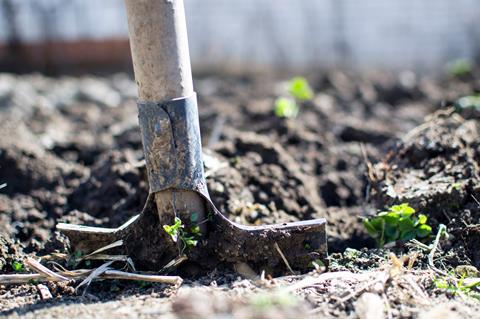 A new app designed to tackle modern slavery on farms has been launched amid growing fears the number of victims of labour exploitation could soar in the wake of Brexit and Covid-19.
The Farm Work Welfare App was commissioned and developed by the Church of England's anti-modern slavery programme The Clewer Initiative and developed in conjunction with key industry figures, such as the Gangmasters & Labour Abuse Authority (GLAA), Fresca Group and the NFU.
It is hoped the app will provide fruit & veg businesses with practical information and guidance to help them make their recruitment processes more watertight against labour abuse and exploitation.
The app has also been designed to inform pickers of their rights and carries a function that allows concerned colleagues to report potential cases to the Modern Slavery Helpline. Likewise, employers can report concerns about a labour provider direct to the GLAA.
Available on the Google Play store for Android devices, an IOS equivalent is due imminently. The app is available in eight languages, including Romanian and Vietnamese.
It comes as exploitative practices in the sector are being "exacerbated" by restrictions on movement caused by both coronavirus and Brexit, warned Clewer Initiative chairman Bishop Alastair Redfern.
Redfern pointed to figures from Modern Slavery Helpline, which showed a 25% rise in calls and submissions in 2019.
"It's a perfect storm and criminal exploitation often increases when sectors suffer shortages of workers," Redfern explained.
"Victims of modern slavery are kept by highly organised, ruthless criminal gangs in remote locations and farmers may not always spot the signs of exploitation. That is why we have developed the app – we want to provide a resource for both farmers and workers to help them navigate the challenges of seasonal worker recruitment and thwart the criminal networks."
The Farm Work Welfare App has been based in part on another Clewer Initiative venture – the Car Wash App – which was aimed at raising public awareness of labour abuse and exploitation at hand car washes, as well as intelligence gathering.
The app launched in June 2018 and has so far been downloaded more than 20,000 times with 7,000 reports having been logged by members of the public and mapped, according to The Clewer Initiative. It added this activity had helped enforcement bodies identify hotspots, instigate criminal investigations and provide support to victims.
The National Crime Agency, another partner in the development of the new app, said it would be "key" in bringing perpetrators of modern slavery to justice.
"It will help farmers, growers and workers know what 'good' looks like and will promote worker welfare and wellbeing," said the NCA's head of modern slavery and human trafficking, Rob Richardson.
"It will also help users report any concerns at the touch of a button. People don't have to be certain that abuse or exploitation is happening, they can simply report anything they may have noticed that is not quite right or makes them feel unsure about someone's safety."
Romanian modern slavery victims safeguarded by GLAA
It comes as the GLAA announced it had rescued 17 Romanian nationals suspected of being at risk of modern slavery and labour exploitation in Suffolk this week.
The workers, who are now being safeguarded, were identified after an unnamed food processing company raised concerns with both the GLAA and the police.
The GLAA rescued the first victim last Thursday (16 July) after she was alleged to have been prevented from leaving her home. The enforcement body said investigations were ongoing.
"This investigation has emphasised how important it is for companies to have thorough safeguarding checks in place, to be fully aware of the signs of exploitation, and to report their concerns to us so we can take swift and decisive action to end any abuse taking place," said GLAA senior investigating officer Jennifer Baines.