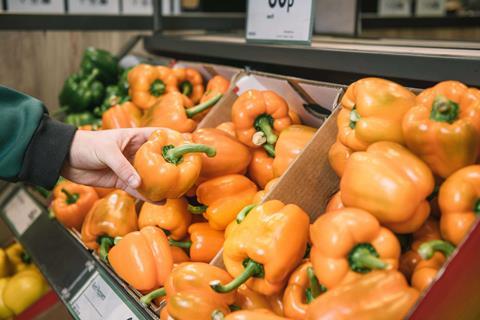 The most successful Veganuary to date has been marked across the major mults by a rise in promotions of fruit & vegetables.

Asda, Co-op, Morrisons, Sainsbury's, Tesco and Waitrose have all upped their number of deals for fresh produce year on year [Promo Dynamic Retailers 4 w/e 12 January 2020]. Waitrose's activity has increased the most - doubling to account for 9.9% of the supermarket's overall promotions. Tesco comes second with a 3.5 percentage point increase.

But though there are more fruit & veg deals in the mults, average savings are shallower. In fact, they "have dropped for all retailers year on year - a 1.6% overall drop" notes Assosia director Kay Staniland.

This is likely because there is "more of a captive audience willing to pay slightly higher prices in light of recent pushes towards going meat-free" she adds. "In addition, the Christmas period saw price battles between many retailers over who could offer the cheapest fruit & veg, so the drop in average savings we are now seeing may be in response to the high level of savings offered over Christmas."

In spite of the January plant-based trend, meat is still a notable part of supermarkets' promotional activities. It is in fourth place in overall number of promotions this month, and accounts for 5.6% of all deals.

Across the six supermarkets, the average saving on meat is 22.3%, compared with a 25.8% average saving on fruit & veg.

"For the majority of the retailers, meat and produce promotional activity is very similar," says Staniland. "However, Tesco and Waitrose feature far more produce promotions than meat."

In the larger meat, poultry & fish category, savings are down year on year in all but Sainsbury's. While the retailer's savings are more or less static, they remain the second-smallest meat savings at 17.5%, behind Asda at 15.4%.