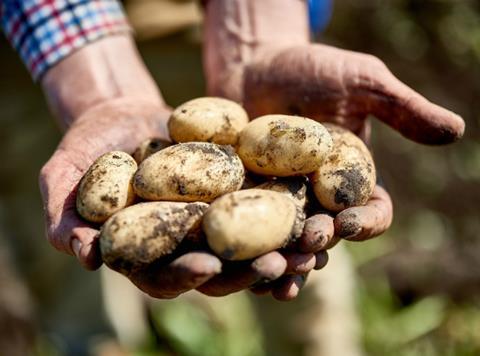 Tesco has increased its supply of Cornish new potatoes by 8% to satisfy increasing consumer demand.

Potato supplier Branston, which supplies all of Tesco's Cornish new potatoes, has predicted it will ship more than 2,700 tonnes of Cornish potatoes to Tesco in 750g packs (rsp: £1.25) and loose variants (rsp: £2.99/kg) from 19 June to early August.

It follows a 53% increase in volume sales of Cornish new potatoes in Tesco last year, according to the supplier. Overall sales of spuds in Tesco rose by 4% last year, bucking the general trend of decline in the category.

"Shoppers love the fact that these potatoes are freshly harvested and brought to store in the shortest amount of time possible," said George Christoudias, sales & marketing director at Branston.

"To bring the freshest and tastiest potatoes to Tesco, this year we are looking after the crop at every stage of the process. They are harvested before the crop is fully mature in order to retain the delicate natural sugars in the potatoes and they are cooled and packed quickly at our site in the South West for an incredibly fresh taste."

To mark the Cornish new potato season, Branston has launched a consumer initiative called Seasonal Spuds to inspire the public. The marketing campaign will feature a website, social media activity and partnerships with various food bloggers to create an e-book of recipes for new potatoes.