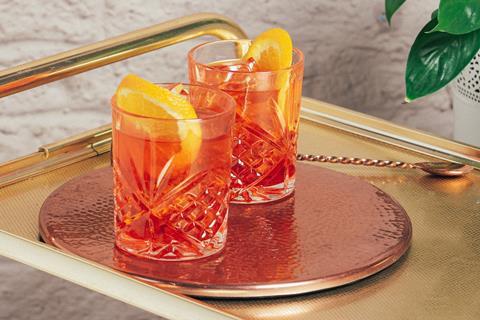 The owner of online drinks retailer 31 Dover is about to launch a crowdfunding campaign.
DMD Ventures, parent company of e-commerce DTC sites The Gin Club and Off the Still and drinks wholesalers Vanquish and OnStock, will take to Crowdcube in mid-to-late November as it seeks to raise £500k.
The business' valuation is estimated at between £40m to £45m.
CFO Alicia Thompson said the business was hoping to "overfund by a lot", raising the cash to grow its team by making a few "key" hires and for working capital to build stock.
The business would also prioritise investment into new technology to grow both 31 Dover and OnStock by updating and adding to the website platforms.
This would allow DMD to reach £30m in revenues within the next two years, she added.
In the year ended 30 April 2018, DMD Ventures' sales jumped 98% to £11.9m. It received 242k orders from a 130k-strong customer base.
Thompson told The Grocer: "31 Dover has been trading now for five years and we thought this was a great time to start advertising the brand more widely.
"We have had such a loyal following from our customer base, and we wanted to give them the opportunity to come on board and be part of the next phase of growth in the company."