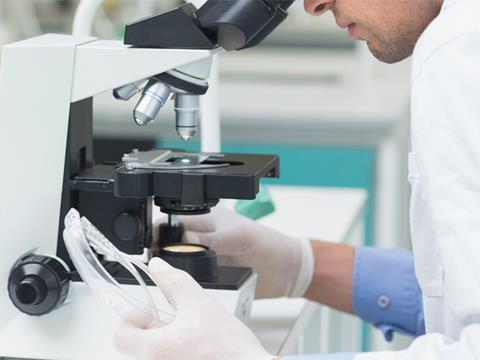 London-listed cellular agriculture group Agronomics is amongst the early-stage backers of biotch firm Liberation Labs.
Agronomics has led the founder's round of Liberation Labs Holdings through an initial investment of US$627k for a 47% equity stake
Liberation Labs aims to become the global leader of precision fermentation with purpose-built production facilities for industrial biotechnology.
Agronomics and CPT Capital have come together with Liberation Labs' co-founders Mark Warner, CEO, and Etan Bendheim, CBO, to address "the pressing need for modern full-scale precision fermentation facilities".
Liberation Labs is currently evaluating 6 geographies to locate its first fit-for-purpose facility which, once built, will have a total fermentation capacity in the millions of litres.
In the US, Agronomics' and CPT Capital's portfolio companies, including Perfect Day, The EVERY Company, Motif FoodWorks and Geltor are already generating revenues from their precision fermentation produced proteins, which are on the market in the form of dairy, egg and other proteins such as collagens.
Precision fermentation technology has existed for over 40 years, but it is only in the last decade that precision fermentation tools have become economically viable to produce food ingredients inclusive of these proteins.
"As more companies look to commercialise and scale-up, there is a need for large-scale, cost competitive manufacturing capacity," the companies said.
Jim Mellon, co-founder, and executive director of Agronomics commented: "This is a hugely exciting investment for us, and it is a privilege to help facilitate the first and only precision food fermentation facility.
"Liberation Labs' solution will set the standard for the precision fermentation industry with cost effective, reliable and strategically situated facilities to meet growing consumer demand across the globe. It is a crucial step in the advancement of cellular agriculture."
Mark Warner, co-founder and CEO of Liberation Labs added: "Liberation Labs will deliver precision fermentation without compromise for its customers, and aims to become the global leader for alternative protein production, by commercialising modern and purpose-built manufacturing facilities at a cost structure that frees the world from the costs of industrialised agriculture."
Meanwhile New Agrarian Company also participated in the financing of Liberation Labs with an investment of US$267k on the same terms as Agronomics.