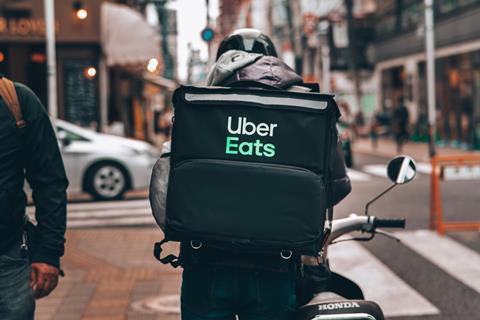 Belgian food tech startup Deliverect has raised over €16m of private funding to pursue international expansion.
–
Deliverect is a subscription-based service integrating third-party online ordering platforms – including Uber Eats, Deliveroo, Glovo, and DoorDash - into restaurants' point-of-sale systems.
The service eliminates the requirement for restaurant staff to monitor multiple devices and manually re-enter orders into their existing system, streamlining the connection with popular delivery apps.
The latest Series B funding round was led by Omers Ventures, with existing investors Newion, Smartfin and the company's founders also participating.
The company said it would use the investment to support R&D and product development, solidify its position in Europe and expand internationally.
As the hospitality sector was shut down under a lockdown imposed across most European sectors to prevent the spreading of the coronavirus, Deliverect "has been on a mission to help hospitality businesses rapidly pivot to online ordering", the business said.
The company has waived all set-up fees for its solution and launched new monthly – instead of annual – subscription plans that can be cancelled at any time.
Funded in 2018, Deliverect has processed more than 3.5 million orders since inception, with UK customers including Absurd Bird, You Me Sushi, Taqueria and Crêpeaffaire.
The company also works with Unilever, which through Deliverect is able to integrate with Deliveroo and Uber Eats and deliver Ben & Jerry's and Magnum ice creams DTC.
"Our starting point when creating Deliverect was to give restaurants the tools they need to remain competitive in a digital world," said CEO and co-founder Zhong Xu.
"With the proliferation of online delivery services, restaurants deserve to be able to take advantage of them all. In the current climate in particular, we help restaurant businesses get on to all these different online channels, so they can generate revenue by selling online."