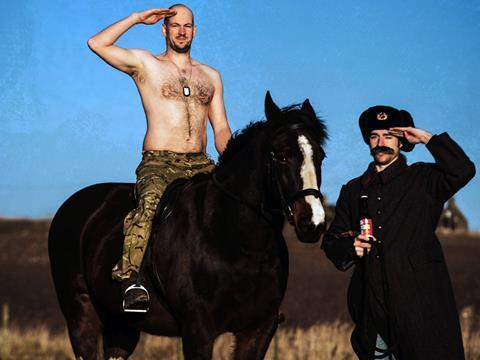 BrewDog has raised £19m from its latest, most ambitious, crowdfunding round.
But the self-styled 'punk' brewer missed out on its £25m target as the campaign closed on Wednesday after running for a year. Founders James Watt and Martin Dickie did not spell out what falling short of target would mean for its growth plans.
The brewer is using the cash to fund expansion in the US, extend its Scottish brewery HQ and increase capacity fivefold, open new bars in the UK and overseas and launch a spirits distillery to be known as Lone Wolf.
It's the fourth time the business has turned to its own 'Equity for Punks' platform to raise cash, bringing in more than £26m since 2009.
Almost 30,000 investors bought shares in the latest round, taking the number of BrewDog shareholders to in excess of 42,000.
Co-founder James Watt said: "It was a risk creating a whole new business model back in 2009, but we're all about taking risks to make sure we're doing things our way, the punk way, and not bowing to stuffy industry formality.
"It's paid off, and we're psyched with the results of Equity for Punks IV. No other company would be bold enough to set the bar this high."
BrewDog, number one in The Grocer Fast50 last year, saw revenues jump another 50% in the 12 months to 31 December 2015 but profits fell back 4.8% to £3.5m after a year of big investments.
The business has faced criticism from the City over its valuation of more than £300m and press reports in The Financial Times and Telegraph have questions if investors will ever see a return.
BrewDog now has 43 bars globally, employs 540 staff and exports to 55 countries.
"Our shareholders are the absolute beating heart of our business, launching Equity for Punks was the best decision we ever made. We've turned more than 42,000 people into passionate brand ambassadors, and raised enough money to keep the momentum of the craft uprising going in the process. It's a slam dunk for us and for the craft beer industry."