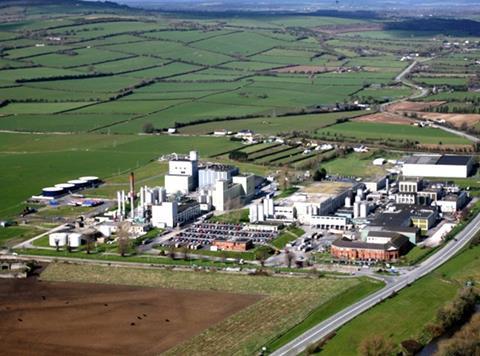 Glanbia Co-operative Society, the largest investor in Irish food group Glanbia, is to dilute its stake by transferring shares to its members and selling a portion in the secondary market.
The co-op proposes to reduce its stake to 36.5% in the food producer, from its current level of 41.2%.
It plans to transfer 10 million Glanbia shares – currently worth €171.2m – to all current society members based on their current shareholding in the society.
Furthermore, it hopes to sell four million Glanbia shares to "create a special support fund for members of the society".
The plans also include a reduction of the society's representation on the Glanbia board to seven members by the year 2020. Currently it plans to have ten members by 2016 and eight by 2018.
The proposals are will be voted on the society's members at a special general meeting in mid-May. A majority of more than two thirds of those present and voting will be required to approve the proposals.