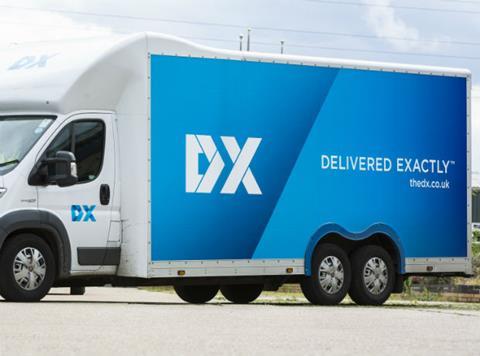 Courier DX Group has secured a "critical" £24m loan in a bid to shore up its current "weak" cash position.

Gatemore Capital Management, which owns 23.8% of shares in the company, has loaned the company £11.05m.

Newly appointed CEO Lloyd Dunn has lent a further £5m, with three other incoming directors investing a further £250,000.

Hargreave Hale, an existing DX investor, has committed a further £7.5m.

The combined proceeds will be in the form of secured loan notes and will address the working capital shortfall, and capital expenditure and restructuring costs at the company.

DX said Ron Series would be appointed to the board as chairman, with Russell Black and Paul Goodson becoming non-executive directors as part of a restructuring of its senior team.

Gatemore CEO Liad Meidar said: "Today marks a new start for DX. We are thrilled to see Lloyd Dunn taking the reins as CEO and are looking forward to having the four nominees join the board very soon. They have all shown tremendous commitment and confidence in the future of this business with their significant participation in this financing.

"DX now has a healthy balance sheet and is poised to return to historic levels of profitability over the coming years under this new team. The enthusiasm amongst everyone who has been working on this is palpable."

The latest cash injection comes weeks after DX secured a £2m loan from Gatemore, which has been included in the new agreement, and sold five properties on a lease back deal to pay back a short-term £5.8m loan with HSBC.

In a joint statement, Dunn and Series said the refinancing was a "critical step" to turn around the company.

"Together with Russell Black and Paul Goodson, and alongside DX's major institutional shareholders, Gatemore and Hargreave Hale, we are pleased to be directly participating in this fundraising, and we look forward to leading the wider DX team as we translate the opportunity that we see into sustainable revenue and profit growth for all stakeholders," they said.

In the past six months, DX saw the abandonment of a potential £40m merger with John Menzies' newspaper and distribution arm. The deal could have resulted in yearly savings of £10m.

John Menzies said the deal had been called off after it had undertaken "further due diligence on DX" following DX's trading update in July, when it issued a profit warning.