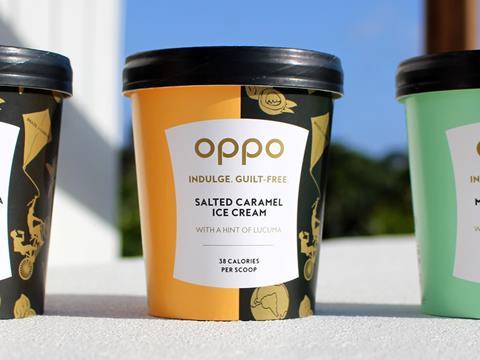 Food and drink deals are the best-performing crowdfunding campaigns for investors, according to a new report examining the achievements of the alternative finance industry.

Crowdfunding platform Seedrs has published its first ever 'portfolio update' - reviewed by big four accountancy giant EY - looking at the performance of the 253 successful campaigns between its launch in July 2012 and the end of 2015.

It claimed a platform-wide annualised rate of return of 14.4%, which jumped to almost 42% when including tax reliefs investors can claim when backing businesses.

Food & beverages has proved to be the best-performing sector to date, with a 22.8% non-tax-adjusted internal rate of return, followed by home & personal companies and finance & payments firms. However, the returns are mostly on paper as the investments in businesses are illiquid and crowdfunding has so far produced just two exits to date industry-wide, including craft brewer Camden Town Brewery, which raised cash on rival platform Crowdcube before striking an eyecatching £85m sale to AB InBev.

Seedrs CEO Jeff Lynn called the findings a "game-changer" for the platform as it proved that investments achieved returns in excess of "most" other asset classes. "I co-founded the business because I am a strong believer that a portfolio of early-stage investments can produce great returns for investors large and small," he said. "Now we have the data to prove it."

Innovation charity Nesta revealed that equity-based crowdfunding recorded another year of explosive growth in 2015, with more than £245m raised compared with £84m in 2014 - equivalent to 15.6% of total UK seed and venture-stage equity investment.

Food and drink start-ups are some of the most popular for crowdfunding investors, with the sector in the top three in terms of the number of funded deals on Seedrs, making up 11% of all the 253 deals.

Ice cream brand Oppo set a crowdfunding record in early 2015 when it raised £100k within minutes of openings its Seedrs campaign. It has now raked in more than £550k over two crowdfunding campaigns. Wine producer Chapel Down also smashed records on Seedrs when it raised £2.9m in 10 days in 2014 to expand its vineyards. The business came back for another £1.7m earlier this year to raise funds to build a brewery.

However, there has also been a string of high-profile brands which failed to hit their targets, including Candy Kittens, which scrapped its campaign in March, and Pact Coffee, which pulled the plug on a £1m pitch on Crowdcube in March after raising just 19% of its target.