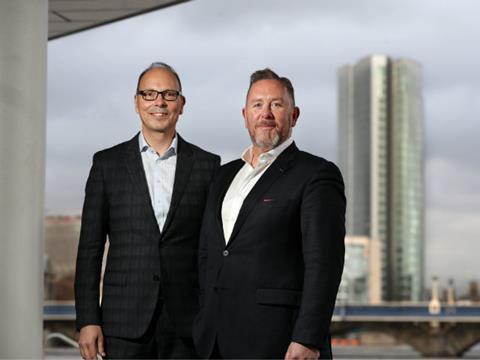 Irish start-up Arc-net, a specialist in food chain traceability, has secured a £2m investment from the founder of one of the world's largest medical outsourcing firms to support its rapid growth.
Dr Richard Steeves, who built FTSE 250 outsourcer Synergy Health into a global medical hygiene business, said the Belfast-headquartered business would revolutionise traceability in the global food chain.
Arc-net was founded by entrepreneur Kieran Kelly in 2014, and has offices in Edinburgh in addition to its Belfast base.
Its cloud-based platform enables food producers and retailers to assure customers of the provenance and authenticity of their products using Blockchain and DNA technology. It already counts some of the world's largest food producers as clients.
Arc-net currently employs 20 staff and has plans to increase its team to 50 strong, with new jobs in development, data analytics, and sales & marketing.
CEO Kieran Kelly said the funding will allow the business to accelerate and support its rapid growth.
"Dr Richard Steeves has an incredible track-record, having built one of the largest medical outsourcing firms from scratch to sell it for more than $2bn," he added. "He is a visionary in the truest sense of the word, and the fact that he shares our vision for arc-net is a massive endorsement of our service, our strategy, and the potential of our company.
"Arc-net's solution gives companies and brand owners the ability to have independent validation of their food quality. We see significant demand for what we have to offer and this investment will put us in a very strong position to capitalise on that."
Steeves, who was recently recognise by EY as UK Entrepreneur of the Year, said: "I am very excited to be supporting Arc-net and their objective to revolutionise food supply chain security using their novel technology. I also find the social aspect of Arc-net's service compelling, working with the food industry to improve transparency and authenticity."