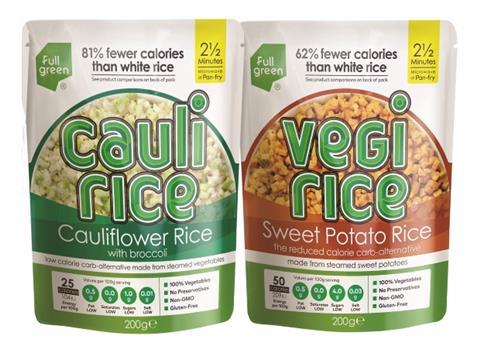 Fast-growing alternative rice producer Fullgreen has tapped investors for a further £175k to help it ride out the "difficult months ahead".
The Cauli Rice producer raised the cash through a private top-up funding round through existing shareholders to provide financial breathing space amid the coronavirus outbreak.
Co-founder and CEO Gem Misa said: "Growth has been good for us, but our expansion to more stores means we need more working capital and we just wanted to make sure we didn't come up short given the difficult months ahead."
She said the brand's performance in the early weeks of the coronavirus outbreak had been helped by its positioning as a "healthy, shelf-stable product" as "health is at the forefront of people's minds at the moment".
"Supermarkets have also been helpful in reducing payment times which has helped with our cashflow," she added.
The brand, which rebranded in late 2018 from Cauli Rice, has previously undertaken seven crowdfunding rounds.
Its most recent campaign, in June 2019, raised £743k at a pre-money valuation of £21m.
In total, Fullgreen has raised almost £4.8m on Crowdcube since its launch in 2013.
It is targeting £7m turnover by the end of this year and £14m of revenues and a move into profit in 2021.