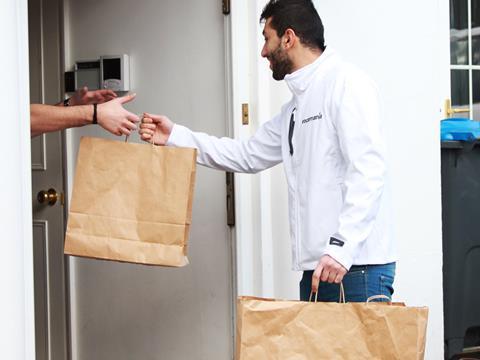 Rapid delivery firm Grocemania has raised £77k in crowdfunding to pay for marketing and expansion, including nearly £20k from the firm's own director and founder.

The firm's Seedrs crowdfund bid was originally launched in August with a £100k target but relaunched a month later with sights lowered to £71,006 for 9.85% equity.

Director and founder Askar Bulegenov has put in £19,383.

The business is a one-hour grocery specialist partnering with branches of Tesco, Budgens and Londis as well as a number of independents in Surrey and south west London. Orders are placed on Grocemania's website or app and delivered by contracted couriers. In August the firm signed up Eat 17's Walthamstow Spar store but deliveries for the new partner have yet to begin.
Grocemania charges £2.50 for delivery while grocers pay a 10% commission on orders, with a minimum spend of £10. For some stores, including Tesco and Londis, the commission charge is scrapped and customers pay a mark-up on shelf prices.

The company has ambitions to expand across the capital and has also struck a deal with courier firm Quiqup to provide the delivery aspect of the operation.

The Seedrs campaign followed a crowdfunding round on Crowdcube which was pulled by the site earlier this year amid plagiarism concerns.

Concerns had been raised that elements of Grocemania's campaign including the script for a promotional video had been copied from another grocery delivery business on the same site.