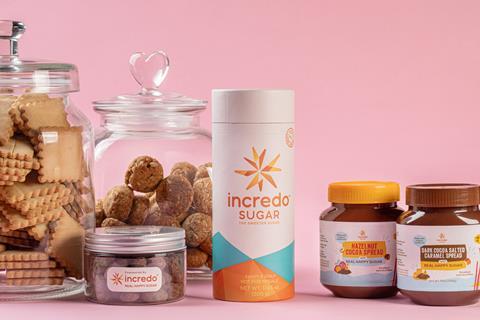 An Israeli company focused on sugar reduction technology has raised $30m to bolster its UK and Europe presence.
Incredo Sugar, formerly known as DouxMatok, purports to be able to reduce sugars used in sweet foods by 30%-50%.
The $30m of Series C funding has been led by DSM Venturing and Sienna Venture Capital, along with strategic commercial partners such as Ferrero and investments.
The funding round brings total investment to $60m to date, which will support a push in the US and Europe via an acceleration of its commercial partnerships, and fund more R&D.
The company believes it can play a key role in sugar reduction without suppliers needing to shift to artificial sweeteners.
It claims that by binding real cane or beet sugar with trace amounts of a natural carrier, Incredo Sugar can aid in the delivery of sugar molecules to sweet taste receptors on the tongue.
Therefore, it had the capability of reducing the environmental impact of the sugar industry by up to 50%, including growing sugarcane, the size of refineries, transportation and warehousing.
"Thanks to this funding, Incredo Sugar will reach more mouths in more places than ever before," said Incredo CEO Ari Melamud. "But most importantly, we'll be giving food companies a vital tool to create delicious, healthier foods without compromising on the number one consumer purchasing decision - taste."
Incredo's latest round of funding comes on the heels securing partnerships with Batory Foods and Blommer Chocolate Company.
"Incredo has developed one of the most promising innovations in the food space we've seen," said Isabelle Amiel-Azoulai, Managing Partner at Sienna Venture Capital.
"Incredo has everything in the right place for Incredo Sugar to appear in products around the world, and our injection of capital will help support this mission-driven company to accelerate its growth."
Also included in the fundraise were new investors including Teseo Capital and existing investors Pitango and BlueRed Partners, who led the previous round.