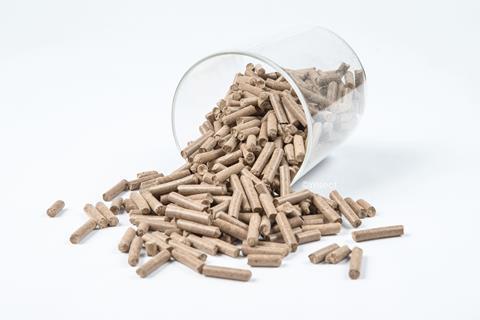 French insect farming startup Ynsect has raised a further US$372m as it seeks to build the largest insect farm in the world.
The company has extended its Series C funding to $372m on top of $148m disclosed last year, increasing total financing to $425m – the largest amount ever raised by a non-American 'agtech' business and more the rest of the global insect protein industry has raised collectively.
The new capital will fund completion of an insect farm in Amiens, France in early 2022, which will produce 100,000 tons of insect products annually, as well as create 500 direct and indirect jobs.
The new funding comes from Astanor Ventures, LA-based Upfront Ventures, Hollywood star Robert Downey Jr.'s FootPrint Coalition, existing investor Hong-Kong-based Happiness Capital, Supernova Invest (the leading early stage investor in the French deep tech market) and Luxembourg-based Armat Group.
It will also let the company expand beyond Europe and Asia into the United States, with the support of its first US-based investors, and grow its markets into the supply of wet pet food.
Ynsect said the current global spike in demand for protein and plants poses a serious risk for the world's already fragile ecosystems, requiring extra water and land and generating greenhouse gas emissions.
To address this problem, Ynsect has created a patented process for cultivating mealworm to produce a variety of highly digestible protein and fertilizer products. It said that these products sustainably replace animal proteins consumed in the supply chain by fish & livestock farms, animal proteins used in pet food and fertilizers used in plant nutrition, while leading to greater yields and health benefits for the animals and plants being fed.
Ynsect uses 98% less land while significantly reducing the carbon & biodiversity footprints of protein production.
Antoine Hubert, co-founder, president and CEO, commented: "Our ambition is to revolutionize the food chain which, literally, starts from the basics: insects and soil. It concerns all of us, whether we are meat lovers or vegans because it is how our plants and animals are fed.
"Ynsect isn't just about insect farming: with climate change and increasing populations worldwide, we need to produce more food with less available land and fewer resources, so that we're not clearing forests and emptying our oceans."
To date the company has agreed $105m worth of contracts signed to supply customers including European win brand Torres, global fish feed company Skretting and Compo Group, the European leader in plant nutrition for gardeners.
"Skretting is proud to be a part of Ynsect's success and we are confident they will continue to be a pivotal player in the global food chain for years to come," said Jenna Bowyer, Category Manager Novel Ingredients for Skretting.
"We have been working with Ynsect for the past 5 years, supporting their progress towards commercialisation through our continuous ingredient development activities while also committing to a long-term partnership."
Equity and debt financing, where debt represents US$139m, was also sourced from Caisse des Dépôts, the venture capital arm of the French state, and a pool of French banks lead by Crédit Agricole Brie-Picardie and Caisse d'Epargne Hauts de France. Arkea, Crédit Mutuel, BNP Paribas, Credit Agricole Franche Comté and Caisse d'Epargne Normandie also participated.
Meanwhile, players in the UK insect protein market have secured £10m in government funding to scale up their production technology.
The three-year project benefiting from the £10m in funding includes a number of different organisations, including insect companies Better Origin Entocycle, Insect Technology Group and Beta Bugs; retailer Tesco; and key feed supply chain companies, AB Agri and Cooke Aquaculture Scotland.
Academic institutions, University of Stirling, Durham and Warwick, the Scottish Aquaculture Innovation Centre and Zero Waste Scotland are also taking part in the project aimed at improving UK food security and agricultural sustainability.
The funding package comes the UK Government's Industrial Strategy Challenge Fund (ISCF) to accelerate the transition to sustainable methods of farming.
As part of the project consortium, Better Origin will use the funding to focus on scaling their insect processing and value extraction technology to convert insects into products such as animal feed and human food.
Fotis Fotiadis, founder and CEO of Better Origin, commented: "Farming the insect is proven to be pretty straightforward - however, the real value comes from converting the farmed insect into products."
"Over the last three years, we have developed a solution, which can convert the full-grown insect into ingredients for salmon feed, pet feed and human food in a sustainable and scalable way.
"This funding represents the single largest investment by the UK into the insect protein space and we are delighted to be a recipient. It will enable us to accelerate our product development, deploy the first dedicated insect processing facility in the UK, and expand rapidly to the rest of the world."
Focussing primarily on Black Soldier Fly processing, the technology has already been successfully tested with all other major farmed insect species.