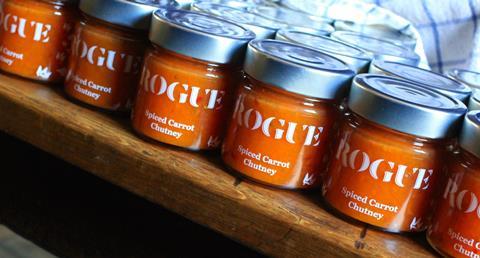 Jam and chutney startup Rogue is about to launch its first crowdfunding campaign as it looks to raise £150k to pursue its ambition of listing into major retailers nationwide.
After participating in an accelerator programme co-ordinated by Seedrs, the Welsh brand hopes to take to the crowdfunding platform this week offering around 16% of its equity for a valuation of £800k.
Rogue plans to use the funds raised to support marketing initiatives designed to make sure people came into contact with the brand and its "amazing flavours".
Securing further cashflow to be able to order more stock and support new listings, as well as reducing the products' rrp, are other ambitions that founder Asher Flowers hopes to fulfil after the raise.
"We know there is an appetite for Rogue. People love the products but one of the problems we have is getting them to the right people at the right price and making sure they are available for customers, and that is what the money is going to be used for," Flowers said.
"My dream is for Rogue to become a brand name that people know and adore and that comes with a lot of work."
Launched by Flowers in 2018 with the help of his mum's cooking skills and the last £350 in his bank account, Rogue's handmade marmalades and chutneys – featuring creative flavours such as Espresso Martini, Negroni and Spiced Carrot – have already caught the attention of major retailers.
The brand launched three of its marmalades into Sainsbury's this weekend as part of the supermarket's Taste of the Future initiative and is also featured in Ocado.
"We are over the moon with Sainsbury's," Flowers added. "As a brand that was trading at a farmers market in Cardiff a year ago, listing with a major retailer is life-changing. We can't thank them or Ocado enough."