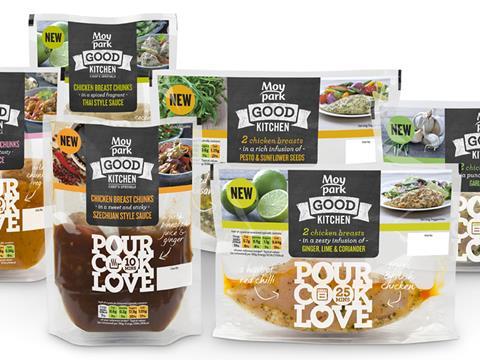 Marfrig has pledged to float Irish poultry business Moy Park in 2015 unless derailed by another decline in market conditions.
Announcing its third quarter results today, the Brazilian food group stated: "In 2015, if market conditions permit, we will carry out Moy Park's IPO".
The Grocer previously reported that preparations for a 2014 float were in an advanced stage at the end of the summer, but a downturn in global equity market conditions saw Marfrig postpone the £1bn London listing.
The announcement comes after another strong quarter for Moy Park, which saw revenues rise by 10% in the quarter to R$1.34bn and volumes rise by 2.9%. Adjusted EBITDA grow by 24% as it benefited from a better sales mix and lower production costs.
Part of Moy Park's revenue boost was attributable to the consolidation of Marfrig's European beef business into the Irish firm during the period, which directly increased sales by £8.5m.
Overall, Marfrig saw consolidated net revenue grow by 6% year-on-year in the third quarter to R$5.2bn.
A strong export performance at Marfrig Beef Brazil and sales growth at Moy Park offset the slowdown in Brazil's domestic market and the impact of lower average prices at fellow IPO candidate Keystone in the United States.
The company said it is on track to hit 2014 full-year guidance and that "the business portfolio is well positioned to capture this unique high margin/price environment in the animal protein industry, which is further supported by a potentially stronger dollar in the near future."
It added that Moy Park is set for a strong fourth quarter, given the better grain environment and turkey sales adding to the bottom line.