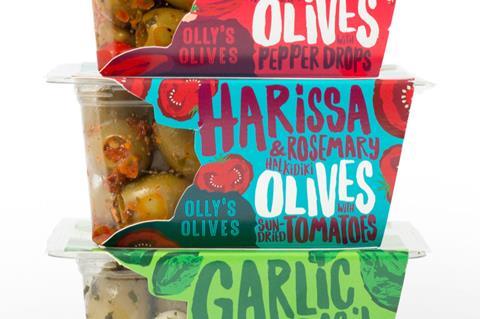 Premium olive brand Olly's Olives has raised more than £200k as it nears the completion of a major funding round to drive the brand's expansion.

A number of angel investors and high-net worth individuals have backed the brand, which has ambient and chilled lines listed in Sainsbury's.

The cash injection will be used to drive overseas expansion, develop NPD and increase production as it looks to grow on the back of the successful listing, as part of the supermarket's Future Brands programme.

Olly's Olives, which was founded by Olly Hiscocks in 2016, sells unpasteurised Greek halkidiki olives with 'bold' flavours.