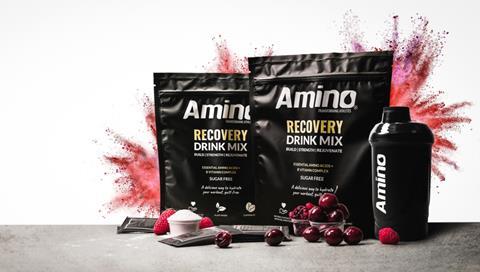 Performance nutrition drinks startup Amino is overfunding after beating a £170k crowd target to scale the business and expand its product lineup.
The Norfolk-based brand has raised £186k from 106 investors so far in the campaign on the Seedrs platform.
Launched in 2019 by former athlete Simon Carty and his health coach sister Samantha Martell, Amino makes two amino acid energy drinks mixes to be used before and during workouts.
It will invest the funds in a new 1,000 sq ft warehouse facility in King's Lynn, creating up to five jobs and enabling increased production capacity.
The company also plans to develop additional products aimed at improving sleep and hydration, and will bolster sales and marketing activity to further support brand growth.
Amino generated revenues of £250k in 2022 through its DTC channel and Amazon listing. Sales are forecast to hit £1m this year and the business is aiming to boost the top line to £50m by 2029.
"Since starting the business four years ago, Amino has experienced strong organic online sales growth across the UK and in parts of Europe, all delivered primarily through the efforts of myself and Samantha," Carty said.
"This investment round comes at an exciting and pivotal moment in our journey where we are ready to scale our operations, increase production, grow our UK presence and prepare to expand into global markets where our unique products have real potential to stand out."
In August, Amino secured £300k from the East of England Regional Loan Scheme.