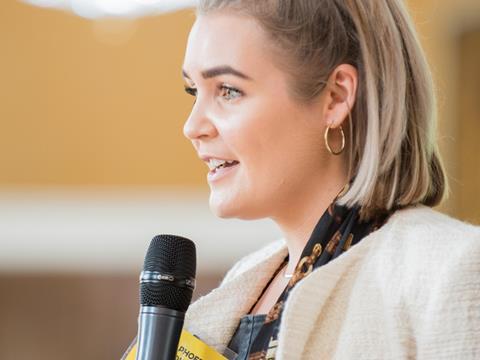 A young vegan cheesemaker has won £25,000 from a group of investors including Vita Coco's Giles Brook and Covent Garden Soup co-founder John Stapleton to help take her fledgling business to the next level.
Ellie Phoebe Brown of Kinda Co was unanimously chosen as the winner of a Dragons' Den-style pitching session at this year's Bread & Jam festival, beating eight other startups pitching for investment from Brook, Stapleton as well as Richard Horwell of Brand Relations and Sunna van Kampen of sales & marketing agency LVK.
Brown set up Kinda Co a year ago, making vegan versions of cream cheese, feta and cheddar from her kitchen in East London and selling them at events and markets.
Despite her company being in the very early stages of development, she wowed the judges with her confident pitch and the quality of her products, securing £25,000 in investment via an Advance Subscription Agreement, along with £10,000-worth of brand development and a year's mentoring and support.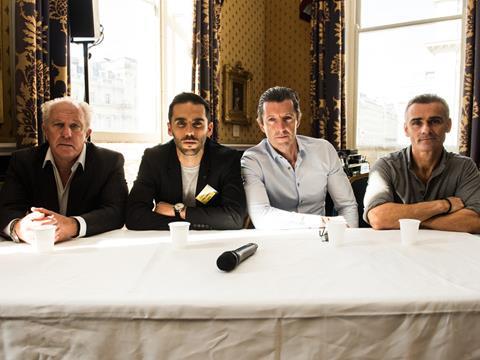 "Ellie's passion and personality combined with an outstanding brand and product in Kinda operating in a high-growth strategic category made her the stand-out choice amongst a very high benchmark of short-listed pitches," said Brook.
"Even if she hadn't had won, I would have personally mentored Ellie. You want to see people like Ellie succeed and you never forget what it's like at the very start of your business journey."
Stapleton added: "The two key reasons for choosing Kinda Co are the product and the person. In a category where many assume the product will be bland and boring, it delivers hugely on taste and enjoyment – so that's an advantage straight away. Secondly, Ellie is the type of entrepreneur that I love to work with: talented, tenacious and passionate but who is also likely to listen to advice and be smart about implementation."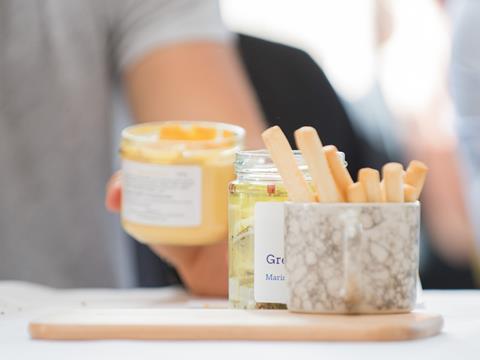 The other startups pitching for investment at Bread & Jam were:
Bread & Jam founder Jason Gibb said: "We were overwhelmed with a nearly 100 top-quality applications from early-stage food and drink entrepreneurs to pitch to our investors. As well as the seed funding on offer, the opportunity to work with our panel of investors was a huge draw and a clear illustration that emerging brands realise that they need as much as possible to get to the top."