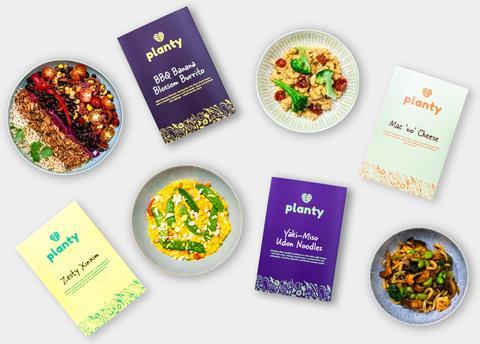 Plant-based frozen meals startup Planty has surged through its initial £200k crowdfunding target as it looks to scale up and expand its offering.
The Veg Capital-backed business is currently overfunding, having so far raised £355,000 from 350 investors in its first week.
The startup, which delivers chef-prepared, plant-based, frozen meals direct to consumers, plans to use the funds to expand the variety of its meals, develop new categories such as desserts and breakfasts, and move to a larger commercial kitchen to meet demand.
Over the past eight months it has posted 800% revenue growth and delivered more than 9,300 meals in April, with monthly revenues of £43k.
After launching in September 2019, revenues reached almost £200k in the year to April 2021, making an EBITDA loss of £166k.
The campaign, for 7.4% of equity at a pre-money valuation of £4.4m received backing of £175k before launch this week.
Veg Capital, run by Veganuary founder Matthew Glover, invested around £150k into the brand as part of a wider fundraising effort last year.
The direct-to-consumer business launched in London in 2019 before expanding to the rest of the UK in 2020.