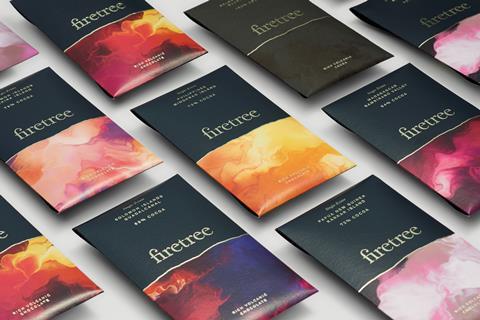 'Volcanic' chocolate startup Firetree has taken to the crowd to scale-up its newly launched brand.
The "super premium" chocolate manufacturer, which sources cocoa directly from farmers in the Pacific Ring of Fire and Madagascar, launched a crowdfunding campaign on Seedrs last week offering a 7.4% stake in exchange for £200k – valuing the business at £2.5m.
Having raised more than £165k so far from 112 investors, the brand was open to "significantly overfund", said co-founder and MD David Zulman.
Starting as a B2B and own-label chocolate supplier, Firetree launched its own brand – with 65g bars available in seven flavours – in June 2019 after raising £950k of private equity funds.
It now plans to use the crowdfunded cash to "take the brand up a gear", Zulman added, with the majority of the money to fund marketing activities and build distribution.
"We have sufficient in-store capacity but we need to drive the distribution both in the UK and abroad and grow our brand," he said.
Firetree's vegan-friendly, kosher and halal-certified chocolate is stocked by a range of independent stores across the UK and it is undergoing a trial with M&S stores as well as being available on the company's website and on Amazon.
Talks are also being held to achieve listings in Selfridges and Harvey Nichols.
Internationally, the brands exports to 10 countries including the US, Australia and Belgium, with discussions ongoing in Canada, China and the Middle East, among others.
Firetree plans to achieve £2.6m in sales for 2020, growing over 200% from £678k in 2019.