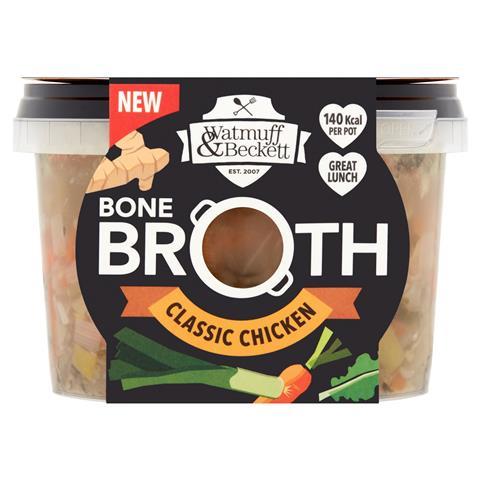 Watmuff & Beckett has launched a crowdfunding campaign as it looks to raise cash to target further expansion into national supermarkets.

The soup, risotto and broth maker is seeking £110k on Crowdcube in exchange for a 10% stake, giving the company a £989k pre-money valuation.

Within less than a week since launch, the push has raised over £102k from 74 investors.

"We have had an amazing response, we were not expecting the campaign to have such a quick success," said co-founder Andrew Watmuff.
"We are confident in our product and in the gap we are filling in the market, but for investors to put their money behind it is great."

The company will use the cash to "grow its brand presence" by pursuing further national store listings, with discussions currently ongoing with Sainsbury's, Morrisons and the Co-op.

"We are planning to expand into those supermarkets and really move from a regional brand to a national one," Watmuff added.

Watmuff & Beckett's range - focusing on fresh ingredients and traceable produce - is currently available from over 300 stockists including Asda, Ocado, Whole Foods Market and As Nature Intended.

If it reaches its initial target and "there are still high interest levels", the brand is open to overfund but will most likely close the fundraise early, Watmuff added.

Additional funds will be used for NPD - including the full launch of its broth range in early 2020 - and continued marketing investment improving the brand's message on packs to explain the work it does in supporting UK and international farmers.

The company, which was founded by childhood friends Watmuff and Michael Beckett in 2007, has achieved turnover of £2.8m through the sale of over two million pots since it started trading in 2010.

In the year to April 2019, revenues amounted to £514k with an EBITDA loss of £7k due to heavy investment in new products and packaging rebranding.

It now expects sales of £655k and gross profits of £177k for financial 2020. By 2022, gross profits are expected to jump to £677k on revenues of £2.4m from a mixture of new risotto lines, broth sales and new listings.

The Crowdcube campaign is not the brand's first attempt to raise funds, in 2017 Watmuff & Beckett secured a £75k cash injection by Dragons' Den's Nick Jenkins in exchange for a 20% stake.