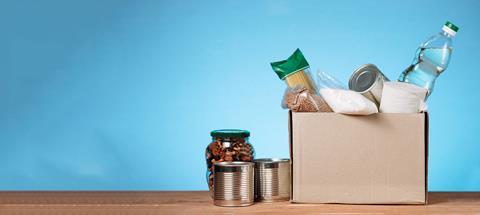 Growing environmental awareness, government legislation on plastics and increasing e-commerce are all driving change in packaging sustainability, as brands compete to win the hearts and minds of tech-savvy consumers.
<br\>Read how packaging suppliers are handling the pressures of the market, including rising raw material costs, developing technology and the move towards a circular economy.
This is an advertising supplement brought to you by The Grocer.
Company: The Grocer
Format: PDF
Length: 20 pages
Type: White Paper
---
The Grocer may use your contact data to keep you informed of its products and services by email. You can withdraw your marketing consent at any time by clicking the unsubscribe link in such email or by sending an email to dataprivacy@wrbm.com. More information on our processing can be found in our Privacy Notice. By submitting this form, you acknowledge that you have read and understand our Privacy Notic

Kieran Smith Digital Ad Operations Manager Broadfield ParkCrawley, West Sussex, RH11 9RTDL +44 (0)1293 610237Kieran.Smith@wrbm.comwww.william-reed.com