Most people couldn't point it out in a line-up, but its surprisingly high nutritional content may make this African fruit the next big thing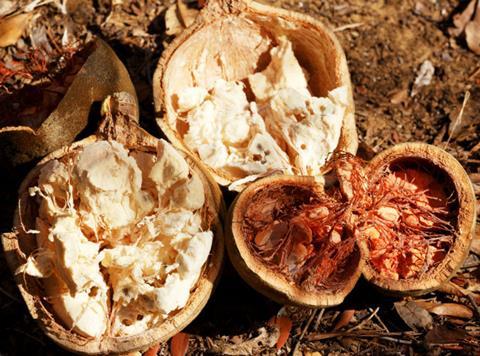 It has 50% of your vitamin C requirement in one serving, it's packed full of magnesium and iron and it could potentially help regulate blood sugar. On paper, baobab has everything it takes to become the next superfood.

Yet only 23% of UK consumers have heard of the African fruit, according to a survey of 2,050 people commissioned by The Grocer. Of those 23% in the know, just over a quarter have tried it, according to the Harris Interactive poll.

So baobab has been less of a superfood and more of a well-kept secret. While health bloggers have waxed lyrical about the likes of açaí and goji berries, baobab has been notably absent from Instagram smoothie bowls. The fruit has largely been confined to niche health shops, rather than the supermarket aisles. Show people a baobab - an admittedly odd-looking fruit, with a hard shell encasing a white, powdery substance - and most will scratch their heads in confusion.
Watch: Is baobab the next superfood?


That is all set to change. In January, Yeo Valley brought out a limited edition Baobab & Vanilla yoghurt - becoming the first major brand to use baobab as a headline ingredient. The unusual choice was down to a collaboration with organic ingredient supplier Organic Herb Trading. "We first became aware of baobab in 2008 and saw it had a fantastic range of minerals and vitamins," says Mike Brook, founder of Organic Herb Trading. So the company approached Yeo Valley with the idea of using it as an ingredient. "It has been brilliant because they have a huge marketing reach, which is something we don't have."
Yeo Valley realised it had an educational job to do. It wrote a blog called 'What the baobab?' dedicated to explaining where the fruit comes from - it is grown in arid areas of Africa including Zimbabwe, Ghana and Senegal - and how it grows. (It comes from what is known as the 'Upside Down Tree' but is technically a succulent.) The taste is a little sharp and citrussy, which acts as a complement to sweet flavours such as vanilla.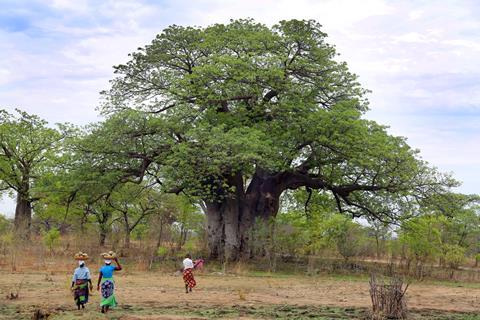 Yeo Valley says consumer response has been "great" to the new flavour combo. "We have had a lot of letters and comments on social media saying how much people have enjoyed it as well as lots of press interest," says marketing manager Jerry Naish.

And so it looks like baobab may finally hit the mainstream. Gus Le Breton, CEO of baobab company B'Ayoba Baobab, has been campaigning for the fruit to have a higher profile since 2006. Things looked on the up in 2008 as a "very big soft drink brand" looked at using baobab, but the recession hit and its plans went awry. Now, after more than a decade, Le Breton believes the fruit is due to have its 'Cinderella' moment. "It's exciting that Yeo Valley has stuck its neck out and gone with this," he says. "For us to have a big brand on board is a major step forward. Obviously what we hope is the brand will grow consumer awareness, which will drive demand. So we're quite confident other brands will start using it as well."
Interest certainly seems to be picking up. Ocado has reported a 27% increase in average weekly sales of baobab products since the start of 2018. There has also been plenty of NPD to help ignite interest. As Ocado says, it's an ingredient in "ice cream, chocolate, jam and energy bars" and, in a meeting of two trends, there is also a baobab gin that has already become a "clear customer favourite".

This versatility of baobab is a major point in its favour. In Africa, people consume baobab raw, or grind it into a powder that can be added to milk or porridge. Many of the early baobab products in health shops were along these lines - powders that could be used to make up smoothies or as an addition to porridge. Over the past year, innovation has gone far wilder. We've had everything from baobab-flavoured noodles to Oppo's low-calorie baobab ice cream and nutritional shakes.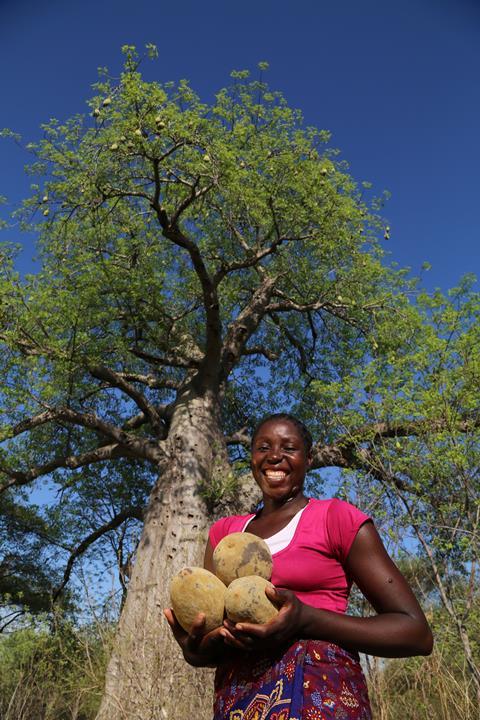 Best kept secret
All this innovation combined with nutrition should win over consumers, says breakfast drink company Baotic. Its baobab drinks are marketed as a 'dairy-free, high-fibre' product made from 'Africa's baobab superfruits'. The brand is a joint venture between recent graduates Paul Blackler and Isatou Njai. Having grown up in the Gambia, where baobab is a "staple", Njai has long been aware of its benefits. "I think it's one of the best kept secrets in the western world," she says. Blackler himself became fascinated by the fruit on a trip to South Africa and was determined to bring it to the UK. Together, they founded Baotic and are due to relaunch the brand in March as they target international expansion.

Of particular interest to the pair is the fruit's nutritional content: it is packed full of vitamin C, magnesium and iron, and is a natural prebiotic. Plus, recent research suggests baobab could help regulate blood glucose levels. Shelly Coe, a nutrition lecturer at Oxford Brookes University, has conducted a preliminary study that found baobab "could potentially help us to reduce the likelihood of developing diabetes". All of which should be important to today's nutrition-aware consumer: 22% of consumers said they were "very much" influenced by high nutritional content when choosing food in the Harris Interactive poll. A further 51% said it would at least be a "bit of an influence".

"It all fits with the wider market shift towards eating clean and natural products," says Njai.

It also plays to another trend: the growing focus on sustainable, ethical sourcing. The baobab fruits are traditionally collected by women in the community and Baotic has a strong focus on ensuring they reap the rewards. "Certainly one of our motivational drivers is supporting families," says Blackler. "One of the things around the ingredient is the emphasis on an ethical supply chain. We can guarantee it is ethically sourced from family harvesters."

B'Ayoba Baobab's Le Breton tells a similar story. His harvesters in Zimbabwe, who are all organically certified, are using the proceeds to their advantage. "We develop a long-term relationship with the harvesters," he says. "We've seen their kids grow up and seen what happens with the money. It's mostly women harvesters and most of what they earn goes on their children's education because for them, that's the single most important thing. It's made a huge difference to the area as it's their single biggest source of cash income."

Sustainable, nutritious and versatile: baobab has all the hallmarks of the next superfood. The acai berry had better watch its back.
Baobab innovations
Baobab is already used in numerous food and drink products across the UK, for both its health benefits and distinctive flavour. Here are just a few innovations of the past year.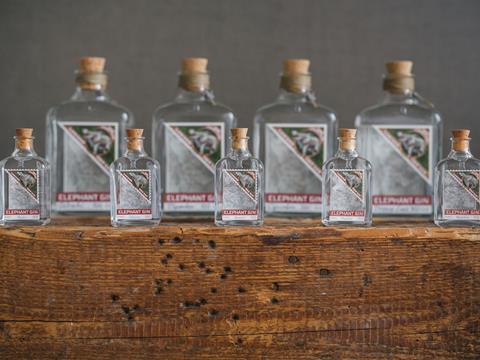 Elephant London Dry Gin
Launched: September 2017
Developed in 2013 and handcrafted in Germany, Elephant London Dry Gin hit Marks and Spencer shelves onto the UK high street last September (rsp: £35/50cl). Produced in small batches, the gin is distilled with fourteen botanicals, including African ingredients baobab, buchu and African Wormwood. The Elephant Gin range also includes Elephant Strength Gin (rsp:£37/50cl ), Sloe Gin (rsp: £34/50cl) and Aged Gin (rsp: £59/50cl), which launched in March this year.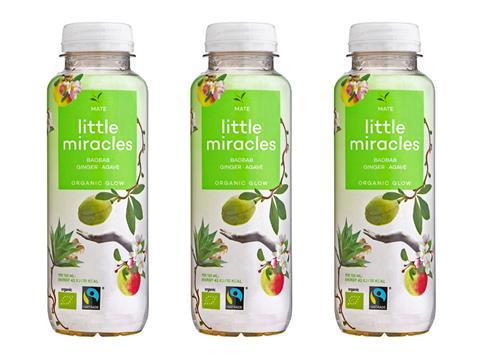 Mate Little Miracles Baobab, Ginger and Agave Ice Tea
Launched: November 2017
Made with the naturally caffeinated leaves of the South American rainforest, Little Miracles expanded their Mate ice tea range with a baobab, ginger and agave flavour last November (rsp: £1.59). Aimed at health conscious consumers looking for a drink on the go, the new, nutrient-rich flavour combines the health benefits of tea, the strength of coffee and refreshing taste of baobab, and is available at a range of retailers including Asda, Tesco, Ocado and WholeFoods.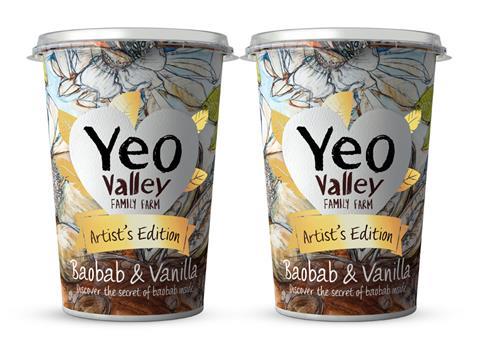 Yeo Valley Baobab and Vanilla Yoghurt
Launched: January 2018
Yeo Valley teamed up with Organic Herb Trading to produce their latest yoghurt flavour, Baobab and Vanilla (rsp: £1.60/450g), launched in January. The finished limited edition product took two and a half years to create, to get the right flavour profile and to appeal to consumers who may not have heard of the baobab fruit before. Designed by artist Natasha Clutterbuck, the packaging artwork was created using natural materials such as earth from both Somerset and Zimbabwe, and paint derived from baobab.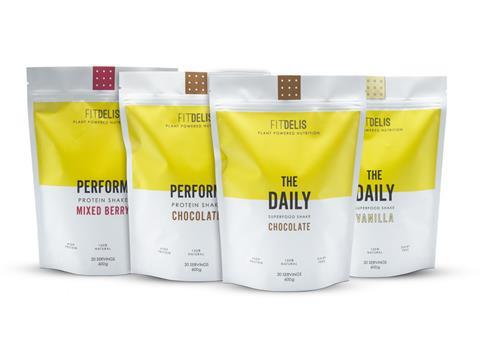 Fit Delis Superfood Shakes
Launched: January 2018
New plant-based brand Fit Delis launched a range of superfood shakes in tandem with Veganuary this year (rsp: £28/600g) designed to work with a detox. Targeting consumers with a busy lifestyle, the range includes ingredients such as yucca root, acai, baobab and sumac, with each product free from artificial sweeteners, flavours or thickeners.