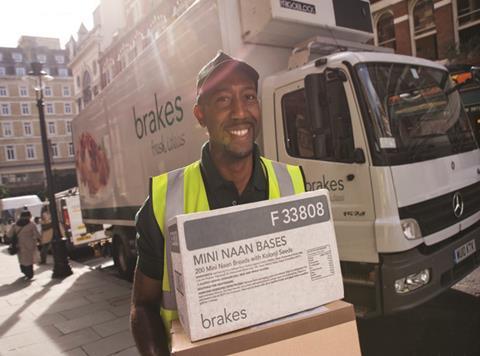 Major out-of-home providers have agreed to work together with supermarkets in a new initiative to tackle the black hole of data in the sector hampering the fight against obesity.

In what senior industry sources described as a potentially big breakthrough, OOH companies are backing an IGD research project to provide data about customer eating habits and the opportunities to provide healthier eating options.

Major players including Compass Group and Brakes are part of the cross-sector committee backing the initiative, alongside all the major supermarkets.

It follows criticism of the lack of action by the OOH sector in tackling obesity by Public Health England and retail leaders.

In March The Grocer revealed PHE had met a wall of silence from many OOH companies when they were approached to provide figures for its ongoing sugar reduction programme, despite it estimating that the sector accounts for 20% of energy intake for women and 25% for men.

A leading source involved in the new IGD project said it represented a concerted move to try to provide more robust data, which could be used to create a level playing field.

"If we are to tackle the impact on the obesity crisis of the OOH sector we have to have the data so we can measure the impact in the first place. If you can't measure it, you can't do anything about it," he said.

"There have been talks involving some big OOH players and leading companies from across other parts of the industry, and we have agreed we need to work together to tackle this issue of lack of data."

The preliminary findings of IGD's work, released at its food-to-go conference in London this week, claimed there was a huge opportunity to transform the OOH sector, with nearly a third of consumers (31%) saying they would eat out more if they felt there were healthier options more easily available.

IGD's full study will be released in January, including the results of a large-scale usage and attitude survey of 9,000 consumers about their out-of-home eating and drinking across food to go, restaurant and retail. The charity said it would provide" a depth of insight unavailable through any existing data, with the size of the sample providing IGD with a "unique ability" to compare and contrast across all parts of the OOH market.

Rhian Thomas, shopper insight manager at IGD, told The Grocer: "This presents a real opportunity for retailers in the industry to support consumers to help them make more balanced choices."

She said initial ideas included coming up with proposals to celebrate healthier options in stores and OOH menus.

In March outgoing Nestlé boss Dame Fiona Kendrick urged ministers to regulate to ensure a level playing field between supermarkets and their suppliers and what she called the "fragmented" OOH sector.

Last month, after retailers came under fire for the amount of sugar in popular meal deal promotions, the BRC said it would welcome "proportionate" measures from the government to crack down on unhealthy promotions in food to go but warned that interventions would only succeed if there was a level playing field across sectors.