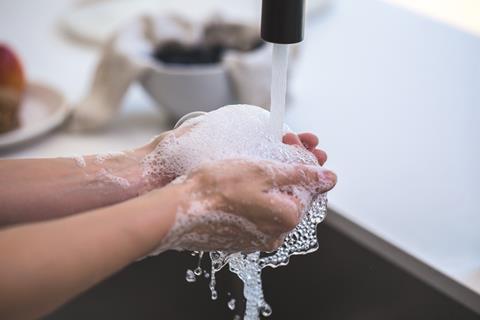 New government advice to businesses on the threat of coronavirus does not go far enough to help companies prepare emergency action, industry leaders have warned.

Guidance published by Public Health England (PHE) includes advising businesses against the wearing of facemasks to try to stop the spread of coronavirus

The advice, which comes as it was revealed COVID19 had reached every continent bar Antarctica, also says workplaces should remain open and staff not be sent home, in the event of suspected cases among staff.

However, the BRC contrasted the advice with detailed emergency planning published in 2011, amid fears of a flu pandemic, which described how companies should prepare detailed crisis management plans to deal with an outbreak.

"I think the advice is fine as it goes in terms of general advice on the virus," said Andrew Opie, director of food at the BRC.

"What we aren't seeing is any engagement between industry and government on coronavirus, which was the case in 2011, in terms of preparations if we do get an outbreak here.
"I've asked various government departments about having more detailed guidance for businesses and heard nothing to date."

PHE's advice urges companies to pay extra attention to cleaning and disinfect frequently touched objects and surfaces, as well as urging staff to frequently wash their hands.

Despite some companies closing their offices as the number of suspected cases grows, PHE said such moves were unnecessary.

"For contacts of a suspected case in the workplace, no restrictions or special control measures are required while laboratory test results for COVID19 are awaited.

"In particular, there is no need to close the workplace or send other staff home at this point," it said.

On the issue of masks, it said they were only recommended to be worn by symptomatic individuals (advised by a healthcare worker) to reduce the risk of transmitting the infection to other people.

"If someone becomes unwell in the workplace and has travelled to China or other affected countries, the unwell person should be removed to an area which is at least two metres away from other people.

"If possible, find a room or area where they can be isolated behind a closed door, such as a staff office. If it is possible to open a window, do so for ventilation."

The 2011 advice called for businesses to "adopt robust and flexible generic business continuity management arrangements" to help minimise the disruption caused by a flu outbreak, including identifying a pandemic co-ordinator and/or team with defined roles and responsibilities for preparedness and response planning.

The NHS is due to launch a major new coronavirus information campaign aimed at the public in the next few days.