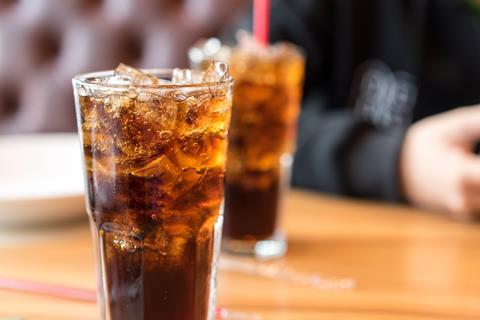 A report by the National Audit Office today heavily criticised the government's childhood obesity strategy, warning it had suffered from years of lack of co-ordination and was destined to miss key targets on sugar reduction.
The report said the soon-to-be-axed Public Health England had made "some progress", with the soft drinks sugar tax having persuaded some drinks companies to slash sugar levels in their products.
However, it said the tax and the voluntary reduction programme had failed to meet the government ambition of reducing sugar in key everyday products by 20% by this year.
The NAO said successive governments had done too little to evaluate the success of their interventions in tackling childhood obesity. These included Andrew Lansley's Responsibility Deal and the subsequent Childhood Obesity Strategy launched under Theresa May.
It warned Boris Johnson's new obesity strategy, announced last month, risked being a severe risk to health and value for money unless the government acted with "greater urgency, commitment, co-ordination and cohesion".
Today's report called for a far more evidence-based approach and for more funding and co-ordination of childhood obesity measures with schools and local authorities.
Criticising the voluntary reformulation projects with the food industry, it added: "PHE has made some progress with encouraging industry to reduce sugar levels in certain products, but government will not meet its ambition for industry to reduce sugar by 20% in products by 2020."
It added: "Many of the programme's interventions repeat the focus of previous strategies, for example healthy eating in schools, physical activity, advertising restrictions and food and drink purchased by the public sector.
"The Department of Health & Social Care has not fully evaluated whether these older strategies and interventions successfully reduced childhood obesity.
"Therefore, it will struggle to prioritise actions or apply lessons from past strategies to its new approach with confidence of success."
The move comes with huge question marks hanging over the future of public health policy.
This week PHE issued new voluntary targets for calorie reduction across thousands of supermarket SKUs, including products such as ready meals, chips, garlic bread, crisps and pizzas, as well as targets for the out-of-home sector.
However, the body has halved its original targets of cutting calories by 20% across all key products responsible for calories in supermarkets, after admitting they were "unrealistic".
A spokeswoman denied the much-delayed report had been finally been brought out so it was published before the NAO's findings.
Meanwhile, PHE itself will be scrapped at the end of March, with the creation of the new National Institute for Health Protection, aimed at improving responses to future pandemics.
The DH has set up a stakeholder advisory group to consider what happens next with obesity policy, with its first meeting due to be held today.
Options touted include beefing up the DH itself, after years of cuts, or a return to the Food Standards Agency's previous role in co-ordinating public health measures.