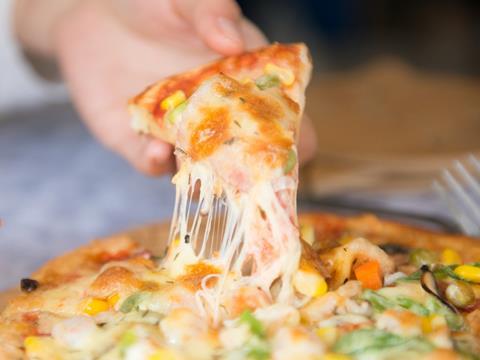 A draconian clampdown on calories across tens of thousands of supermarket SKUs has been drastically watered down after public health bosses admitted its targets for the industry were "unrealistic".
Public Health England today published a long-delayed list of voluntary targets for the sector, covering products such as ready meals, chips, garlic bread, crisps and pizzas.
However, as well as ditching plans for the clampdown to apply to a raft of products, including sausages and ketchup, PHE also halved the target for most of the supermarket ranges, from an originally proposed 20% reduction by 2024, to 10%.
However, while industry bosses welcomed the slashing of the targets, which they said would have been "impossible" to meet, they said the new targets were still a "monumental" challenge and slammed PHE for pressing ahead with the timescale of the proposals, despite the Covid-19 pandemic and the fact that PHE itself is being wound up by the government in March.
Today's report calls for a 20% calorie reduction for most meal categories in the out-of-home sector.
However, the 20% reduction originally envisaged for the retail sector when the draft guidelines were published in March last year has been scrapped. Instead, a 10% calorie reduction ambition is included for retailers making ready meals, chips and garlic bread, alongside a maximum calorie guideline for all such categories. For crisps and savoury snacks, the calorie reduction called for has been dropped to 5%, while combined guidelines for both sectors have been set for sandwiches (5%) and pizza and pastry products (20%).
The report said: "PHE's analysis and review of stakeholder feedback concluded that a 20% ambition applied across all categories was unrealistic.
Read more:
"This is particularly relevant for retailers and manufacturer branded products where a 20% ambition would not reflect the lower calorie ranges seen in this sector."
The Grocer first revealed plans for the calorie clampdown in October 2018, when it was envisaged to cut calories by a fifth and include many more supermarket products such as pies, sausages and meal deals. This left industry sources warning a huge range of products would have to either shrink or reformulate.
FDF COO Tim Rycroft said he was pleased PHE had taken criticism on board, but that there were still huge concerns.
"We are pleased that PHE has taken on board feedback from food and drink manufacturers. They have conceded that their original targets for calorie reduction were not technically feasible.
However, the new 10% reduction guideline for most food and drink still represents a monumental challenge for the sector, particularly given the challenges of Covid and Brexit.
"It is also extraordinary that, after the most challenging year for food and drink ever, we have not been given more time to achieve this," said Rycroft. "Food and drink manufacturers have spent most of 2020 engaged in herculean efforts to keep the nation fed, yet there is absolutely no recognition of this.
"Finally, these calorie targets will be made harder to achieve if the government's recent obesity strategy is implemented. The current proposals to restrict promotions and advertising of many everyday foods and drinks will prevent companies from bringing reformulated, healthier options to the attention of shoppers."
The report also poses further questions about who will oversee the voluntary reformulation programme.
PHE said it was "committed to transparent monitoring of the calorie reduction programme" with detailed progress reports published in 2022, 2024 and 2025, covering August to September of the previous year.
Yet by then PHE will have been abolished for nearly five years.
PHE also today published new salt reduction targets for 84 different foods, which also have a target deadline of 2024, the fifth set of targets published by the government since the original FSA programme in 2006.
A report, again published today by PHE, shows that the last set of targets, for 2018, saw huge numbers of products miss the reduction targets.
For retailers and manufacturers combined, just 28 out of 52 average targets were met, no change from an update published in 2017, whereas for manufacturers, just 18 out of 52 average targets were met.
While salt reduction targets were met for items including bread, baked beans and rice, only one of the nine average targets for the meat products category has been met for retailers and manufacturers combined.