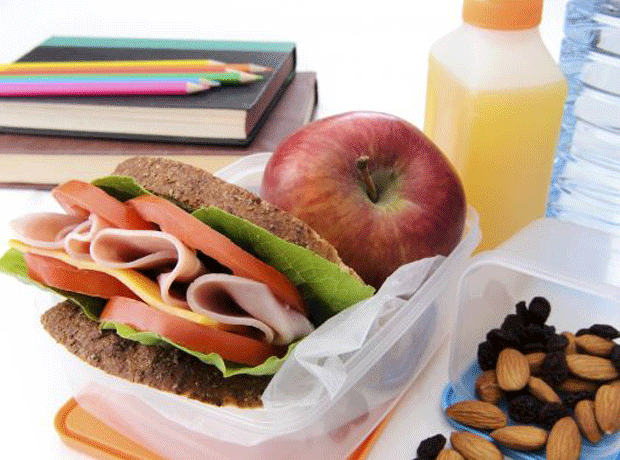 Millions of packed lunches are dominated by food and drinks high in sugar, despite fears over childhood obesity, according to a new report by the Children's Food Trust.

The charity commissioned Kantar Worldpanel to conduct research on millions of lunchbox meals, which found chocolate biscuits, crisps and sugary drinks were being routinely eaten at schools, often driven by pester power from kids who enjoy the taste.

Among the products singled out in the study were Mr Kipling lemon slices, eaten in 7.4 million lunches, which it said delivered almost half (49%) of a 12-year-old's recommended maximum daily free sugars intake.

Hula Hoops Original 24g bags, eaten in 14.6 million packed lunches, delivered 14% of a five-year-old's recommended maximum daily salt intake, while Capri-Sun orange juice drinks, consumed in 12.7 million packed lunches, made up 105% of a six-year-old's recommended maximum daily free sugars intake, the report added.

Although fruit and vegetables were among the top 20 types of foods eaten, the report said crisps, sugary cereal bars and sweet drinks - none of which can be sold in school canteens - were all too common.

Nearly 10 million lunchboxes contained two-finger Kit Kat bars and almost one in five lunches (18%) included 'one-shot' fruit drinks, many containing more than the equivalent of five sugar cubes.

"This is so tough for parents. Families often choose packed lunches as simple reassurance that their children will eat something during the school day or on a day out - fussy eating is a huge worry for so many mums and dads," said Children's Food Trust CEO Linda Cregan.

"But when it's foods like crisps, chocolate biscuits and sugary carton fruit drinks that kids are asking for in their lunchboxes, or eating because they say they like those foods, we've got a problem - they're filling up on empty calories. This is why the forthcoming childhood obesity strategy must set out what more we can do to help parents and schools with this."

Today, Conservative MP Sarah Wollaston, chair of the House of Commons health committee, urged Theresa May to threaten to ban the sale of "horrible junk food" at checkouts and end of aisle promotions of unhealthy products.

She said the government needed to wield a "big stick" over the industry. "You could have a complete ban on the chicanes of confectionery and crisps near the checkout," she said.