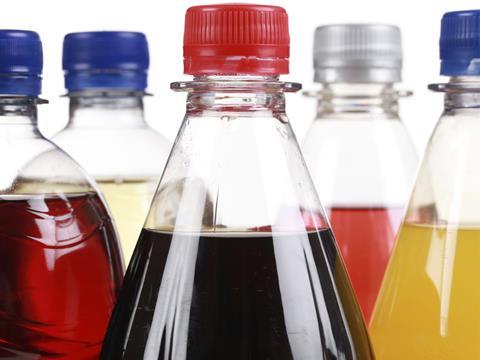 The government's Childhood Obesity Strategy contains no specific reformulation target for soft drinks, despite the sector being singled out by Public Health England as enemy number one in the war on sugar, campaigners claimed this week.

Action on Sugar, which said it has seen a leaked draft of the proposals, told The Grocer that while other categories were subject to a call for a 20% reduction, soft drinks had escaped because they were subject to separate plans for a sugar levy.

In March's Budget, former Chancellor George Osborne announced plans for the introduction of a tax next year that would hit soft drinks which contain more than 8g of sugar per 100ml to the tune of 24p per litre, and those with over 5g with a lower 18ppl band.

But, AOS chairman Professor Graham MacGregor said, government sources had told the group they believed it was unworkable to hit the sector with further targets for sugar reduction. Brand View data for The Grocer shows 60% of carbonates and energy drinks are already set to be hit by the new tax.

"When we asked why there were no reformulation targets for soft drinks, we were told it was because they think nobody will be able to go lower than the sugar levy threshold. It's ridiculous that such a key contributor to sugar consumption is not even going to have a reformulation target," MacGregor added.

However, industry sources who have always claimed that the sugar levy is a regressive move which would not encourage companies to go any further in reformulation than ducking below the lower threshold, said the omission proved their claims were justified.

A senior drinks industry source said: "It's completely perverse for Action on Sugar to now be moaning that there are no specific targets for soft drinks, which is also our understanding.

"What do they expect? We effectively already have our targets in the form of this highly regressive levy. Do they really expect us to have more on top of that?"

He added: "This also just shows how disjointed the government's plans are. We understand that other sectors are going to be asked to sign up to a 20% reduction in sugar by 2020. Yet we went to the government months ago offering to do exactly that and they just laughed at us."
BSDA director general Gavin Partington added: "It's absurd for Action on Sugar to call for targets on top of tax when the soft drinks sector has already delivered a 16% reduction in sugar from the category since 2012 and stands to do considerably more by 2020. The evidence suggests the tax will cause thousands of job losses and yet fail to have meaningful impact on levels of obesity. It's time campaigners focused on the evidence rather than misguidedly targeting the product category which is leading the way in calorie reduction ."
The Food and Drink Federation has been spearheading calls for the levy to be shelved because of the economic impact on companies.

This week a report by global forecasting experts Oxford Economics, commissioned by the British Soft Drinks Association, claimed the levy would only lead to a reduction of five calories per day for the average person, the equivalent to just one bite of an apple - but will risk more than 4,000 jobs across the UK.

Meanwhile, AOS has been calling on new Prime Minister Theresa May to toughen up the obesity strategy, claiming the 20% reduction in the leaked draft does not go far enough and that companies should be made to slash sugar levels in half.