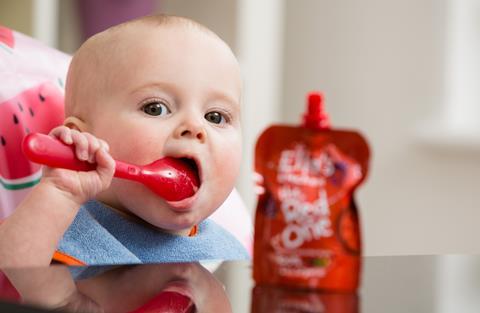 Ella's Kitchen has teamed up with Danone Yogurt to launch a collaborative recycling programme for babyfood and yoghurt pouches.
The Kids Food Pouch Recycling Programme will launch in November with approximately 500 public drop-off points in the UK. It will accept babyfood and yoghurt pouches from any brand, offering parents a "nationwide recycling solution", said Ella's Kitchen.
Suppliers who sign up to the scheme and become co-sponsors will take responsibility for 100 drop-off points, with the aim of expanding the scheme to more drop-off points as more partners join.
The programme, which was created in partnership with TerraCycle, builds on the supplier's current recycling schemes and calls on other food brands using flexible pouches across the UK to join them in ensuring less packaging goes to landfill.
Ella's Kitchen CEO Mark Cuddigan said food brands needed to work together, adding "every food brand should have their own recycling scheme, but individualism is getting in the way of the bigger picture".
Suppliers needed to be "fostering collaboration, not competition" to make the most impact, he added.