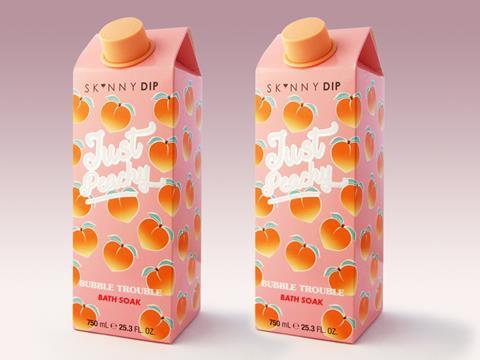 Are bath 'bon bons' and shower gels that look like juice boxes harmless fun – or a risk to the public?
New guidance from the British Retail Consortium is meant to create greater clarity on this, with a step-by-step process to help retailers and manufacturers make better sense of the law.
There is UK legislation on so-called 'food imitations', which dates back to the 1980s, but it was muddied by lots of conflicting interpretations and advice on how to apply it, said BRC retail products policy advisor David Bolton.
As a result, retailers were often asked by Trading Standards to justify their decisions to stock food-inspired items, even though they were perfectly safe and legal to sell, he added. "It's an incredibly grey area."
The new guidance makes clear food imitations are only problematic if the answer to all three of the following questions is yes:
Does it look like food or is it likely to confused as food?
If it is confused, is it likely to be 'mouthed'?
And if so, is that going to cause harm?
"If no harm is caused and these products are not unsafe, there isn't an issue," said Bolton. "Lots of these products are being engineered to ensure they are safe."
It comes as food-themed ingredients and packaging are on the rise in sectors such as personal care and beauty. Recent launches include a 'bath crumble' with real fruit extracts from Asda's Nspa range, mayonnaise-inspired hair masques from K-beauty brand Tony Moly and 'peachy bath soak' in juice-carton-style packs from Skinny Dip.
A consumer poll commissioned by The Grocer earlier this year found 32% of shoppers had been tempted to eat or taste their beauty products.