The line between food and beauty is blurring. As shoppers become increasingly interested in beauty from the inside out, a host of new beauty and bodycare brands are taking heavy inspiration from food trends to offer products that look good enough to eat. Here's our pick of some of the most eye-catching launches.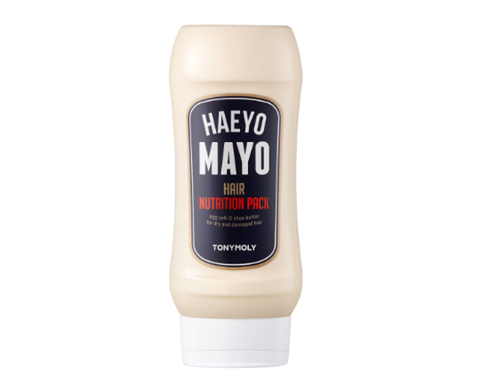 1. Haeyo Mayo Hair Nutrition Pack, Tony Moly
Korean cult beauty brand Tony Moly is famous for its heavily food-inspired designs - and this hair mask containing shea butter and egg yolk extract is one of its most eye-catching products. This particular version retails for $16 for a 250ml pack in the US; the version available through the brand's UK site has a more understated pack design and costs £19.50.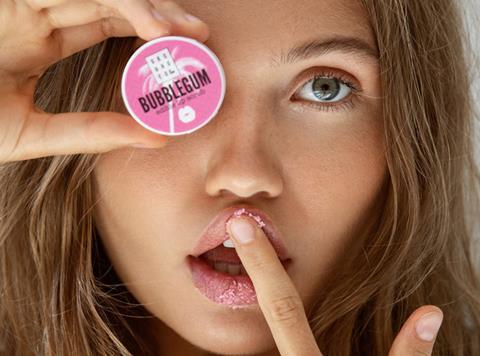 2. Edible Lip Scrub, Grounded
Grounded launched in 2014, inititally with a focus on body scrubs made from coffee grounds, and has since expanded into a number of beauty subcategories, including body oils, hair masks and facial cleansers - all with a focus on natural ingredients. The brand's range of edible lip scrubs is made with sugar granules and comes in tropical berry, bubblegum, pineapple, mango, cherry and coconut flavours (rsp: £4.95).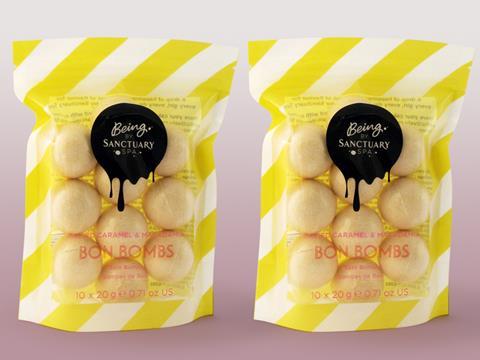 3. Bath Bon Bombs, Being by Sanctuary Spa
These bath bombs (rsp: £12) are part of Sanctuary's Being diffusion line, targeted at younger shoppers and focused on indulgent, treat-themed toiletries. "We are pure, perplexing delciousness in every flavour you like," the brand says. Aside from the salted caramel and macademia variant pictured here, there is also a cloudberry and lychee version available.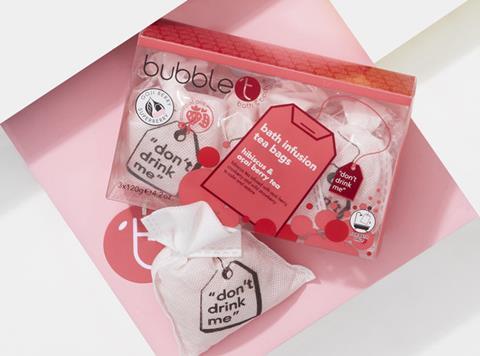 4. Bath Infusion Tea Bags, Bubble T Cosmetics
Yes, these are tea bags - for your bath. Inspired by the bubble tea phenomenon, Bubble T specialises in playful toiletries with a foodie twist (it recently did a bath bomb collaboration with Mentos). These eye-catching bath infusions (rsp: £4.99) can be popped into the bath to create a scented soak.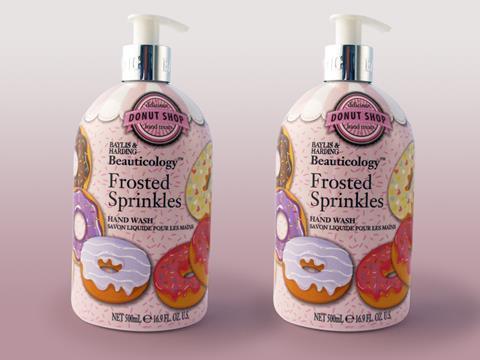 5. Frosted Sprinkles Handwash, Baylis & Harding Beauticology
Part of the Beauticology range from Baylis & Harding, which includes a Donut Shop sub-brand, this frosted sprinkles handwash (rsp: £2.15) promises to 'leave your hands clean and smelling great'. Other food-themed products in the Baylis & Harding range include a prosecco fizz and Eton mess handwashes.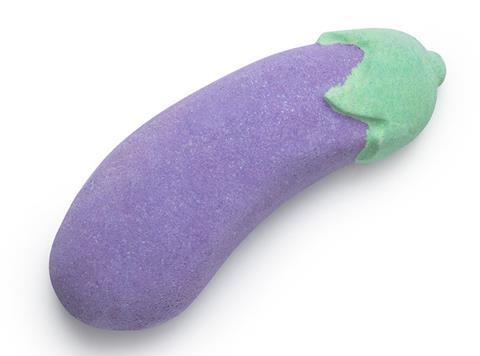 6. Aubergine Bath Bomb, Lush
'This tongue in cheek product shoots green and blue foam from both ends so you can give someone the gift of a fast fizzing tip this Valentine's Day.' That is how Lush is pitching its latest bath bomb (£3.95), which comes in the shape of an aubergine - the international emoji symbol of you-know-what. The lusty bath bomb is apparently proving so attractive that doctors are now warning shoppers not to use it as a sex toy.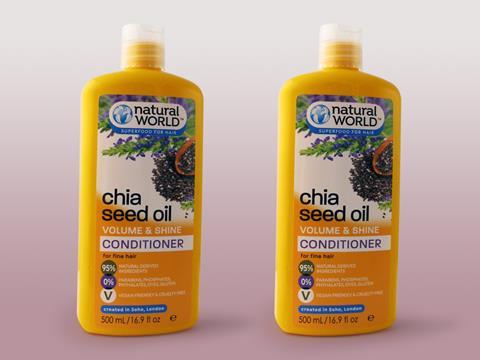 7. Chia Seed Oil Conditioner, Natural World
The 'booming foodie beauty' trend isn't just about indulgent bath goodies. Use of popular ingredients from the food world is also on the rise, as seen in this hair conditioner from Natural World, which uses on-trend chia as the hero ingredient. Available from Tesco, among others, and priced at £4 for a 500ml bottle.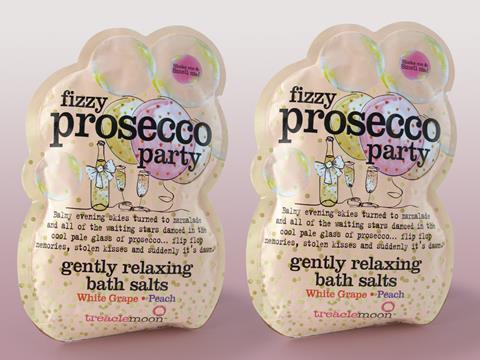 8. Prosecco Bath Salts, Treaclemoon
Prosecco sales are booming - and personal care brands are keen to get a piece of the action. These prosecco-themed bath salts from Treaclemoon (rsp: £1.20) join other booze-themed goodies from the likes of Baylis & Harding and Philosophy in retailer's beauty aisles.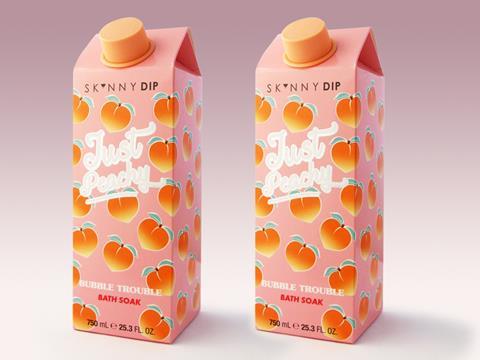 9. Just Peachy Bath Soak, Skinny Dip
This bath soak (£8.50) is part of a wider peach-themed range of toiletries and home accessories, which also includes lip balm, pens, notebooks and phone cases. A 'Shake your Coconut' bath soak comes in the same eye-catching juice carton-inspired packaging.

10. Love Hearts & Refreshers Shower Gels, Imperial Leather
Imperial Leather has gone down the quirky route with its shower gel scents of late, releasing a 'fantasy icons' range featuring Cosmic Unicorn and Let's Famingle variants. The two shower gels pictured here, part of a Sweet Treats collection that also includes Cherry Bakewell and Marshmallow, cost £1 for a 250ml bottle and are available in most major retailers.
For more analysis on the 'foodie beauty' trend, read our latest Focus On Personal Care.