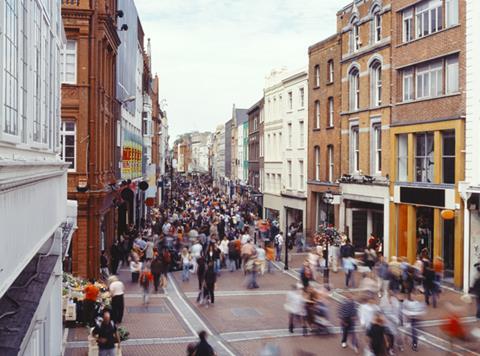 Convenience stores and discounters are moving into the British high street, but shop closures are still outstripping openings, a new report has suggested.
The rate of store closures nationwide fell from 18 to 16 per day in the first half of this year compared to same period in 2013, according to a survey by PwC and the Local Data Company (LDC).
But withdrawal from high streets remained consistently high in the face of a declining amount of debuts - and a widening gulf between openings and closures.
The survey of 500 UK town centres found that 3,003 outlets closed over the six-month period compared to 2,597 openings - a net reduction of 406 shops, almost double what it was in 2013.
"The overall drop in store openings may look surprising given UK growth prospects," said Mike Jervis, insolvency partner and retail specialist at PwC. "But at a macro level it is most influenced by shifts in retail business models from purely high street to multi-channel."
Some of the worst hit businesses were national retail chains, building societies, pawnbrokers, mobile phone shops and high-street fashion outlets.
However, charity shops, banks, betting outlets and discount and convenience stores were thriving.
"We are now really starting to see the full effects of the digital revolution and consequent change in customer behaviour play out on the high street," added Mark Hudson, retail leader at PwC. "We're heading for a high street based around immediate consumption of food goods and services.
"I'm not sure that's what customers really want but consumer and business economics are pointing in that direction at the moment."