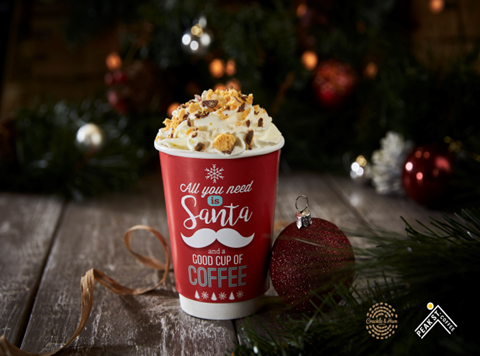 Compass Group has launched two new coffee brands to boost its range of hot beverages.

The foodservice giant is rolling out value-focused Peak St and premium blend Crackle and Hum across its healthcare, leisure, business and industry client sites.

Peak St is a Fairtrade-certified Sicilia blend sourced and roasted exclusively for Compass UK. It can be served as an espresso or with milk.

Crackle and Hum will use Arabica coffee blend ThreeSixty, which is sourced from Brazil and Colombia and has received Rainforest Alliance accreditation.

The beverages will be served by staff who have completed mandatory training with the Speciality Coffee Association.

The coffee will complement Compass UK's food-to-go range Chop Chop, which it boosted in August with a range of toasties and hot meals.

"Introducing Peak St. and Crackle & Hum is a really important step for us, as we continue to perfect and grow the range of offers we provide for our clients and consumers," said Compass Group UK and Ireland marketing director Louise Pilkington.

"We've based these two distinct, tailored brands on insights and feedback from our customers, to further enhance our position in the ever-growing hot beverage market."

"I'm particularly pleased that we're able to provide two coffee offers with great provenance stories behind them, continuing the good work we are doing as a business around sustainable and ethical sourcing," added head of business excellence and central marketing Stephen Lovegrove.