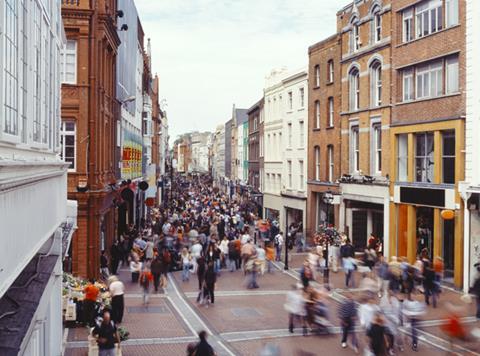 The plight of high street retailers may have reached a "watershed", with survival rates soaring dramatically since the start of the year, a new report today shows.
The retail administration "survival index", from restructuring and advisory consultants FRP Advisory, shows that since the turn of the year there has been a big fall in the number of major administrations, with just three so far compared to 13 in 2014.
The number of stores emerging from administration has also increased, at 70% so far this year compared to 42% in 2014, a figure which would have been far worse but for the rescue of a large part of Phones4U's store portfolio by its main mobile network provider.
Without that development FRP said the store survival rate was a mere 24%, the worst for four years, in 2014. 735 stores closed out of 1,270 affected in 13 major retail administrations, a much higher rate of attrition than the 50% survival rate in 2012 and 67% in 2011.
The year saw 4,900 jobs lost from 9,800 affected, with big administrations also including La Senza, Jane Norman and Internacionale. However, Glyn Mummery, a partner at FRP, said the latest figures showed the high street had "finally turned a corner."
"It is re-emerging after four years of significant store culling, in a fitter albeit leaner shape with retailers having to cope with a new norm of tougher operating margins but boosted by a return in consumer confidence and spending power helped by cheaper fuel costs," he said. "Signs of significant improvement in the high street come from the first quarter of 2015 when early evidence reveals the number of major retailers actually entering administration has fallen dramatically."