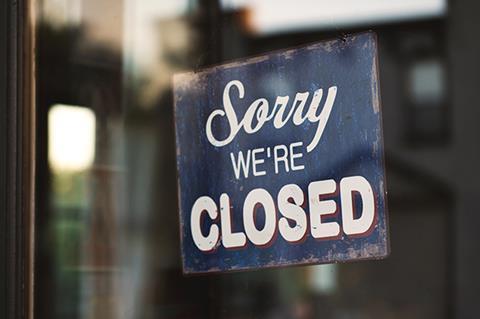 The extension of tier 4 to more of England means the "light at the end of the tunnel" seems even further away for many retailers, BRC CEO Helen Dickinson has said.
Dickinson was responding to an announcement from health secretary Matt Hancock this afternoon that tier 4 restrictions would apply to swathes more of England from Boxing Day, including Sussex, Oxfordshire, Suffolk, Norfolk and Cambridgeshire. It means the closure of retailers deemed non-essential in those areas.
"The light at the end of the tunnel seems further than ever and many retailers – who are losing billions in sales with each passing week – will struggle under the new wave of closures," Dickinson said.
"Throughout, retailers have continued to play their part, investing hundreds of millions of pounds making stores Covid-secure for customers and staff, and Sage's advice has said throughout that closing non-essential retail has a minimal impact on the spread of the virus.
"The biggest Christmas gift the government could give us all is to put even more momentum behind the vaccination programme and more widespread testing. The government is keen to keep people at home as this process is rolled out, and the faster the population is vaccinated the better the outlook for businesses across the country.
"The industry would rather trade its way to recovery, but this has now been curtailed by the extended tier 4 restrictions. The time for debating future business rates relief is over, it is now an imperative. The government must announce targeted relief beyond April for those retailers who are suffering under the impact of repeated closures, or else be prepared for further shop closures and job losses in the new year."