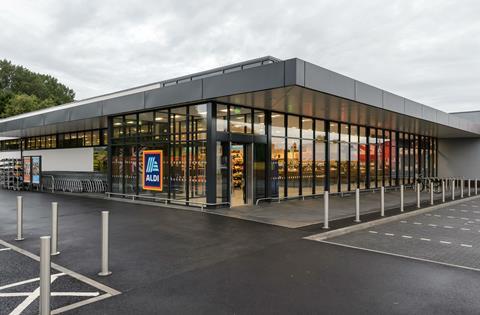 Asda, Aldi and Lidl are creating more than 16,000 jobs between them as they battle to keep the nation fed amid the coronavirus crisis.
The three are the latest supermarkets to create thousands of new jobs as panic buying shoppers continue to strip shelves.
It comes after the Co-op said it would fast-track 5,000 store recruits from the hospitality industry, which is facing a drastic loss of business as consumers stay home. Morrisons also this week said it wanted 3,500 recruits for store-picker, driver and distribution centre posts.
Aldi's is the biggest push of the latest three to be announced. The discounter is on the hunt for 9,000 new workers.
Asda has 5,000 new temporary posts that it wants to fill with people out of work thanks to the virus.
And Lidl is recruiting for 2,500 new store jobs.
Aldi
Aldi's 9,000 posts consist of 5,000 fixed-term new temporary jobs in stores and 4,000 permanent positions across the business.
All store new recruits will earn a minimum of £9.30 nationally or £10.90 if they are working at a store or distribution centre in London.
"We want to keep supporting our local communities through these uncertain times, with access to groceries and wages to keep their families going, and we feel we're in a position to be able to do so through the creation of these new roles," said Aldi recruitment director Kelly Stokes.
"We have a huge number of roles to fill across the business so we're encouraging everyone who has been affected by COVID-19's impact on the economy to explore our available roles and see if we can get you back into work."
Aldi has also tightened rationing in stores, limiting all nappies and paper products to two purchase per shopper.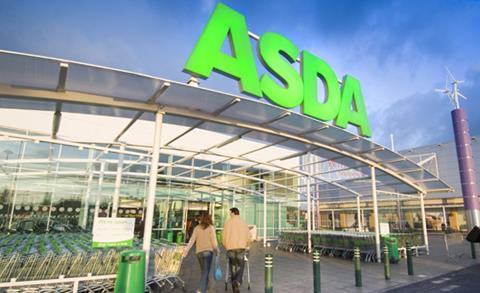 Asda
Asda said it was working with 20 companies in sectors facing a loss of business, such as foodservice and travel, in its search for 5,000 recruits.
Staff will be offered shifts or a temporary secondments to the supermarket, to help lift the burden of staff costs on the companies during the crisis, Asda said.
Existing Asda staff have been encouraged to take to social media to invite family and friends who have lost work to ask their local store about job opportunities.
Asda also followed Tesco and Morrisons in announcing shorter payment terms for small suppliers. Payment will now be made "immediately to help them keep their business operating".
Meanwhile some 250 small business tenants in its stores would be granted a "rent-free quarter".
"During these difficult times, everyone has to work together to help people most affected by Covid-19 and Asda is pleased to play its part," said Asda CEO Roger Burnley. "That is why today we have committed to hiring more than 5,000 employees who have lost their jobs due to Covid-19 and have been left with deep concerns about their household budgets.
"Never in my 30 years in retail have I ever felt so keenly the role played by supermarkets in our communities. The way our colleagues are working to support the nation is incredible and I want to support them – and those closest to them who are experiencing the other end of this crisis and need work.
"Where we can provide opportunities for employment, even short term, to help people through this period, we want to play our part. And where we are able to reduce the strain on our smaller suppliers and tenants – we will do so."
Burnley also announced that Asda staff would receive full pay if they need to isolate due the virus. Those most vulnerable to the respiratory disease will get full pay for 12 weeks.
"I could not be any more grateful for the efforts each and every one of my colleagues is going to right now to support and serve the people of the UK – and the last thing I want any of them worrying about is being paid if they need to self-isolate as a result of coronavirus," he said.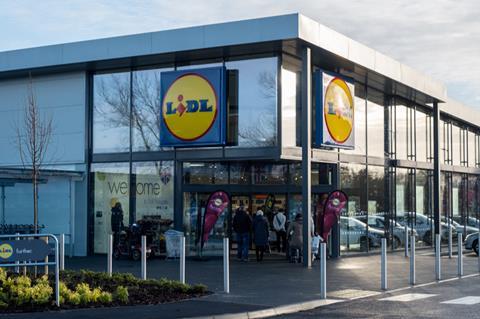 Lidl
Lidl is recruiting for 2,500 new store jobs. The roles are temporary posts for those seeking work during the coronavirus outbreak.
Recruits can start immediately. As at Aldi, they will be paid a minimum £9.30 an hour.
Lidl is seeking stock assistants on four-week, fixed-term contracts. Responsibilities will include keeping the store clean and shelves stocked.
The discounter has also given its office staff the opportunity to be redeployed in stores to provide extra support, it said.
"Our store colleagues are doing an incredible job at keeping our shelves stocked, and serving communities during an extremely challenging period," said Lidl GB CEO Christian Härtnagel.
"Temporarily expanding our teams is one way we can help support our colleagues and customers, whilst providing work to those that have had their employment affected by the current situation."
Applicants for the new posts can apply at lidlcareers.co.uk/stores/stock-assistant.
Lidl said it was supporting staff in self-isolation with "flexible options including sick pay, holiday pay, advanced holiday pay and mobile working where applicable".