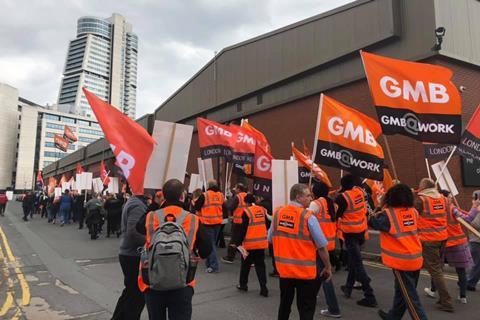 Asda has disputed union claims it is threatening to sack 12,000 workers and responded that it is "determined" to remain a "sustainable business".

The union GMB had accused Asda of being poised to sack 12,000 workers just before Christmas over their refusal to sign a new contract, which raises minimum pay but means less certainty over hours.

In an open letter to the retailer this week, GMB national officer Gary Carter highlighted a long-serving employee whose family responsibilities prevented her from agreeing to the terms. "The anxiety of knowing this new flexibility could mean a change at any time is having a real impact," said the letter to Asda senior vice president of people Hayley Tatum.

"That was just one story, but we've heard so many like it during this campaign."

The letter followed the latest in a string of worker protests staged by GMB at Asda stores across the country. According to the union, workers have been told they have until 2 November to sign the new contract, after which they will be sacked.
In its response, Asda said suggestions staff faced the sack over commitments outside work were "untrue", and claimed the new contract "represents an investment of over £80m and an increase in real pay for over 100,000 of our hourly paid colleagues".

A source added that the figure 12,000 was unsubstantiated since GMB had no direct access to the information, although Asda did not provide an alternative number.

The new contract raises the lowest store wage rate from £8.21 to £9. It also scraps paid breaks, means staff can have hours and departments changed at four weeks' notice, and requires them to work some bank holidays or take them as paid annual leave.

A spokesman for the supermarket said: "Throughout the consultation process on these changes we have taken colleague concerns and feedback from colleague representatives - including the GMB - on board and have been clear that we understand our colleagues have responsibilities outside of work and we will always help them balance these with their work life.

"We have been clear that we don't want any of our colleagues to leave us and whilst the vast majority of colleagues have chosen to sign the new contract, we continue to have conversations with those who have chosen not to, to try and understand their concerns.

"It is vital that we make sure we are prepared to adapt to the demands of our market. Change is never easy, but we are determined that Asda remains a sustainable business for its customers and colleagues - now and in the future."